« previous post | next post »
J.C. send a link to Justin Hyde, "Chevy Unveils The Restored 1 Millionth Corvette Pulled From A Kentucky Sinkhole", Yahoo! Autos 9/3/2015, with the comment "This must be some big ass sinkhole".
Looking a big deeper, we find that the sinkhole did actually swallow up eight corvettes, which is far short of a million, but still must be a record for Corvette swallowing — "Sinkhole at Corvette Museum swallows eight rare Vettes", Motoramic 2/12/2014.
The sinkhole: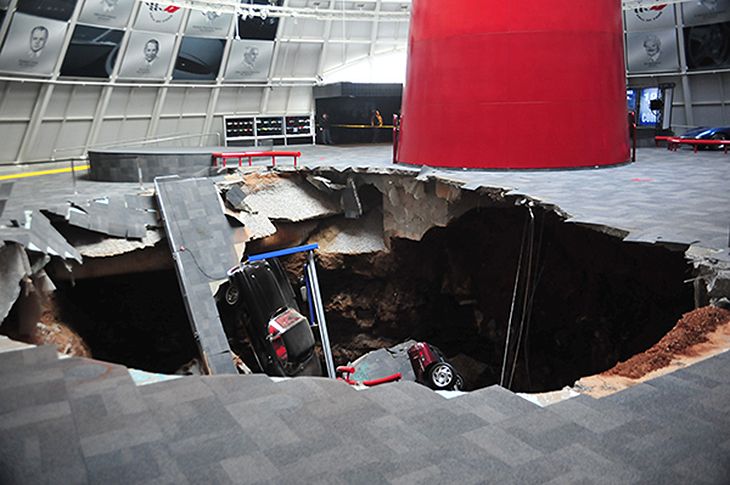 Obligatory headline screenshot: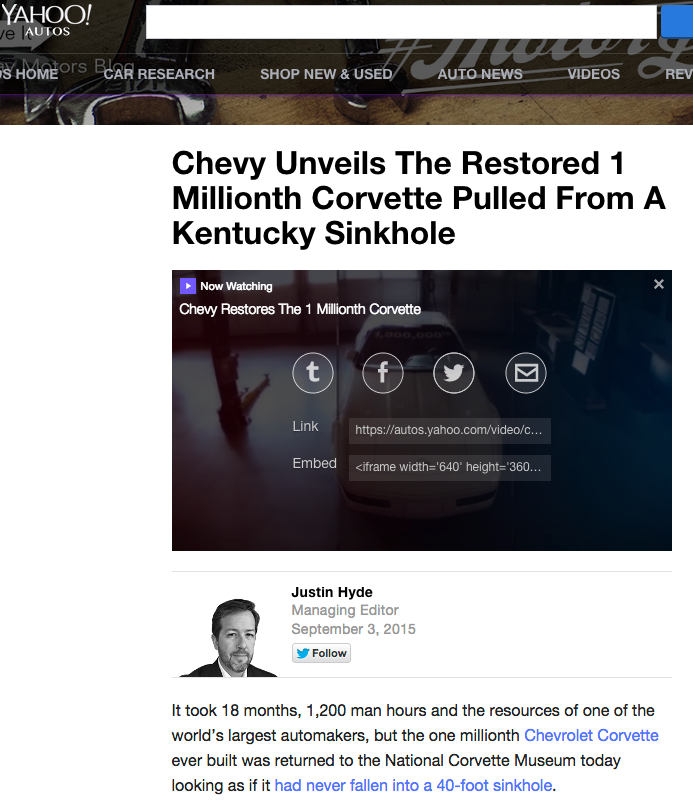 This would make a good exam question for a syntax or linguistic semantics course: Explain the various interpretations. Are they structurally different? Justify your answer.
Hint — Consider the interpretation of these two pairs of examples:
Snooki is out promoting her latest book, called "Confessions of a Guidette".
The story of the latest objects repatriated to the Navajo under NAGPRA took me 188 miles to the east of Flagstaff.
All the best gossip can be found in a hair salon.
A clue to how the effort might fare can be found in a Peruvian mountain farming village where, last year, prototypes were handed out.
---