« previous post | next post »
From Randy Alexander in Xiamen / Amoy, Fujian / Hok-kiàn, China:
Saw this on my trail run today and got a laugh. It's easy to see how this came about — verbs get translated with "to" mindlessly stuck in front of them.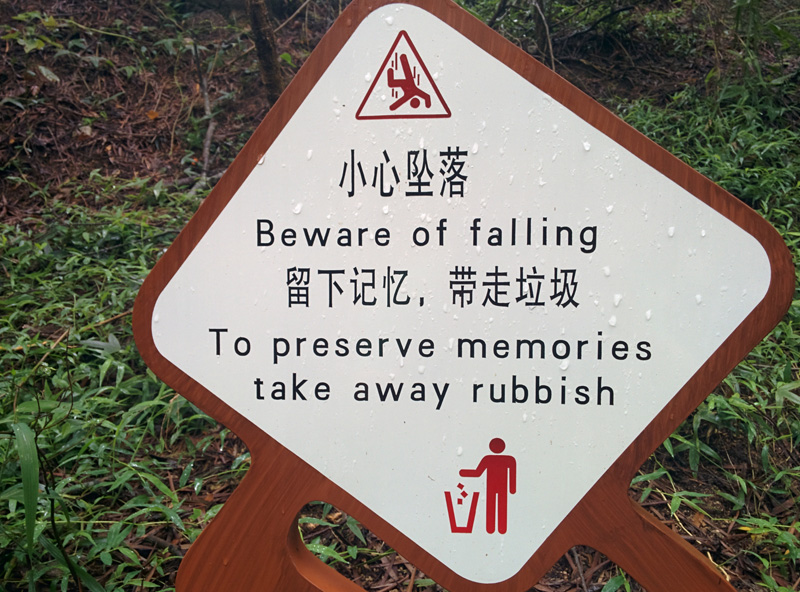 Here's what the Chinese on the sign says:
xiǎoxīn zhuìluò 小心坠落
("be careful [not] to fall", i.e., Danger! risk of falling; their "Beware of falling" is quite good)
liúxià jìyì, dàizǒu lèsè 留下记忆, 带走垃圾
("preserve [your] memories, take away [your] garbage")
Pesky little preposition!
---