« previous post | next post »
We've been reprinting or linking to Rob Balder's PartiallyClips comics for more than six years. (I believe that this was our first link, and this was our second one.) Now Rob has handed the strip over to Tim Crist, who started right out with a lexicographical theme: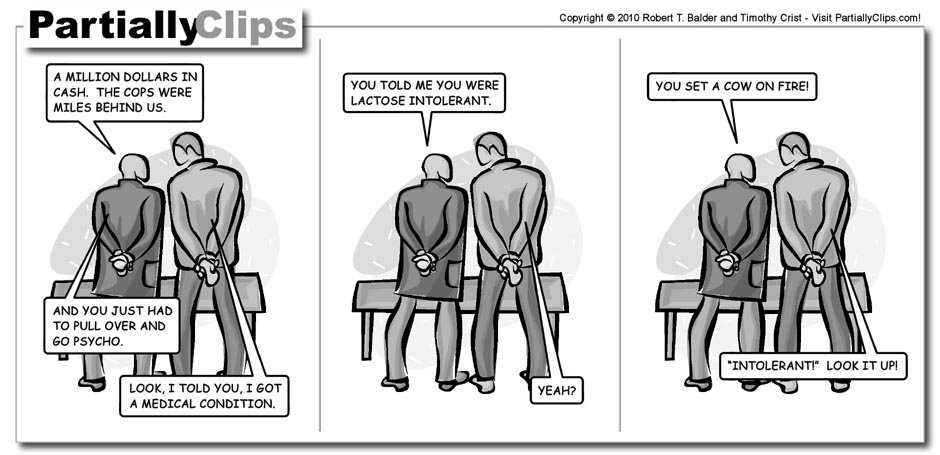 (As always, click on the image for a larger version.)

The OED does have the citation 1881 PALGRAVE Vis. Eng. 159 Rival intolerants each 'gainst other flamed.
---