« previous post | next post »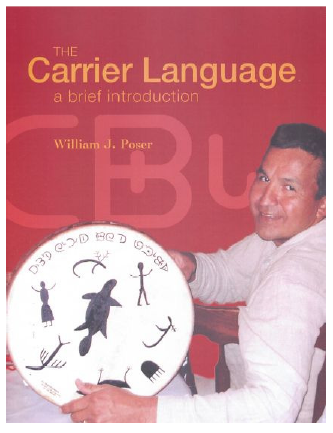 Bill Poser's book The Carrier Language: A Brief Introduction has just come out. The press release is here, and it was reprinted in the Prince George Citizen, under a strong candidate for the worst pun ever used in a newspaper headline, "Endangered speech(ies)".
Unfortunately, it's not yet known to amazon, nor is it yet listed on its publisher's order form.
For some of Bill's scholarly publications on Carrier, see "Noun Classification in Carrier", Anthropological Linguistics 27(2) 2005; "The Solid Phase of Water in Carrier", 2004; "Dating Velar Palatalization in Carrier", 2004; and his three Carrier dictionaries (Lheidli T'enneh Hubughunek, Nak'albun/Dzinghubun Whut'enne Bughuni, Saik'uz Whut'en Hubughunek) available from the Yinka Dene Language Institute.
On a more general topic, there's Lyle Campbell and William Poser, "Language Classification: History and Method", 2008, which you can buy from amazon, though it'll cost you about fifty cups of Starbucks coffee.
---