« previous post | next post »
One of the items featured in the New York Times Magazine's "Ninth Annual Year in Ideas", under the heading "Literary Alzheimer's", is a summary of Ian Lancashire and Graeme Hirst, "Vocabulary Changes in Agatha Christie's Mysteries as an Indication of Dementia: A Case Study", presented at the 19th Annual Rotman Research Institute Conference, Cognitive Aging: Research and Practice, 8–10 March 2009, Toronto.

Their poster from that conference includes this graph summarizing their findings: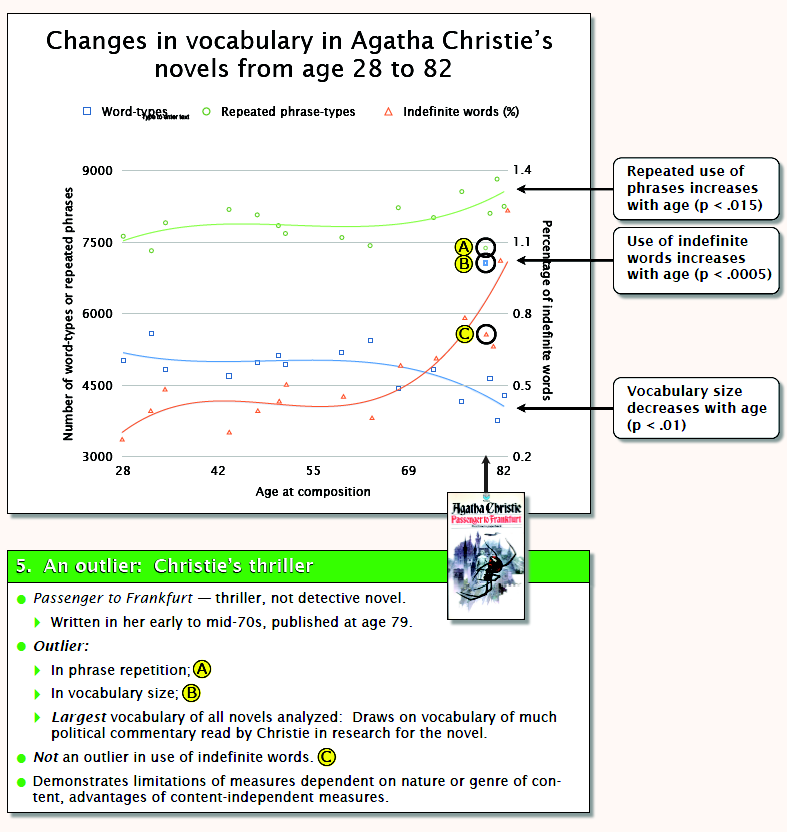 And this prospectus for future work: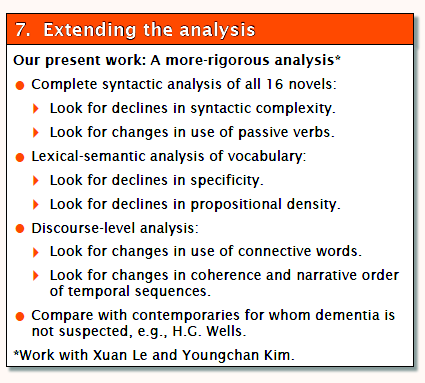 Unlike the computational analysis of Christie's writing that we discussed a few years ago ("The Agatha Christie Code: Stylometry, serotonin and the oscillation overthruster", 12/26/2005; "The brave new world of computational neurolinguistics", 12/27/2005), Lancashire and Hirst's work was not part of a public-relations exercise on the part of a network promoting the movie versions of her novels. You should be able to tell the difference.
---