« previous post | next post »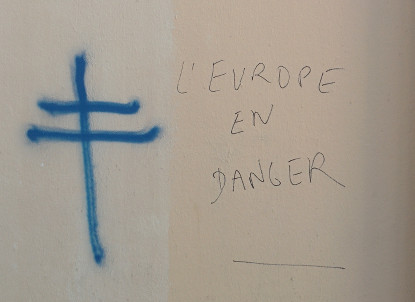 In the neighborhood where I'm staying in Paris, one of the most common graffiti is a blue croix de Lorraine, sometimes with associated text. The cross is of course a religious and nationalistic symbol, and the text is generally interpretable as anti-immigrant. (Click on the image to see a larger version, with more context.)
And next to many doorways, someone with similar handwriting has scrawled an apparently related exhortation: "Patriotes, faites plus d'enfants" ("Patriots, make more children"):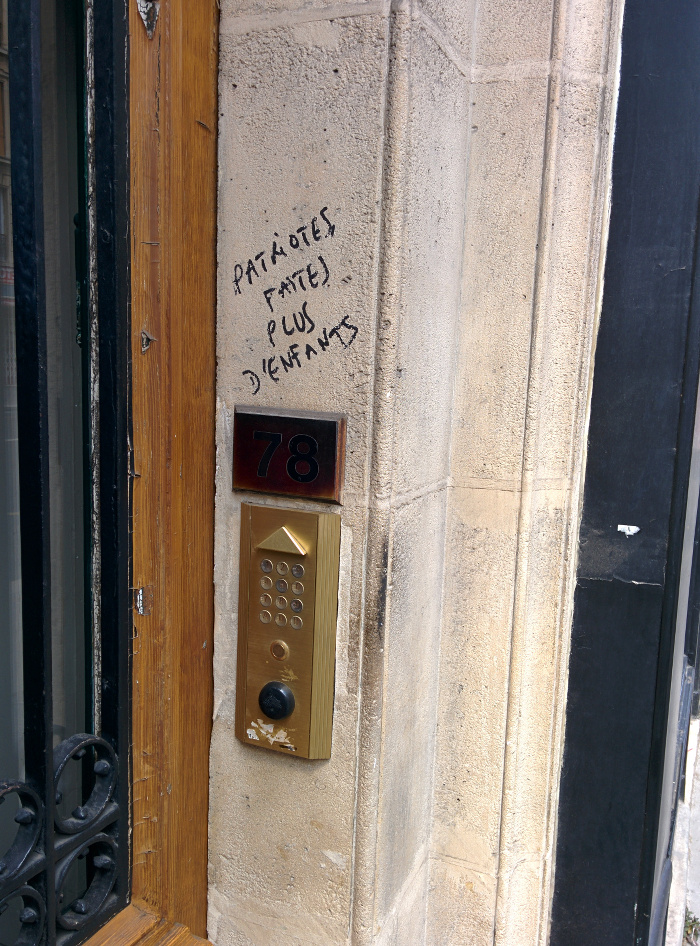 I've been here for more than six weeks now, and these graffiti seem to be static — I don't think any new ones have appeared, but none of the old ones have been painted over or sandblasted or whatever.
However, there are some editorial additions and subtractions that also seem to have become part of the stable local landscape. The commonest one is a simple negation: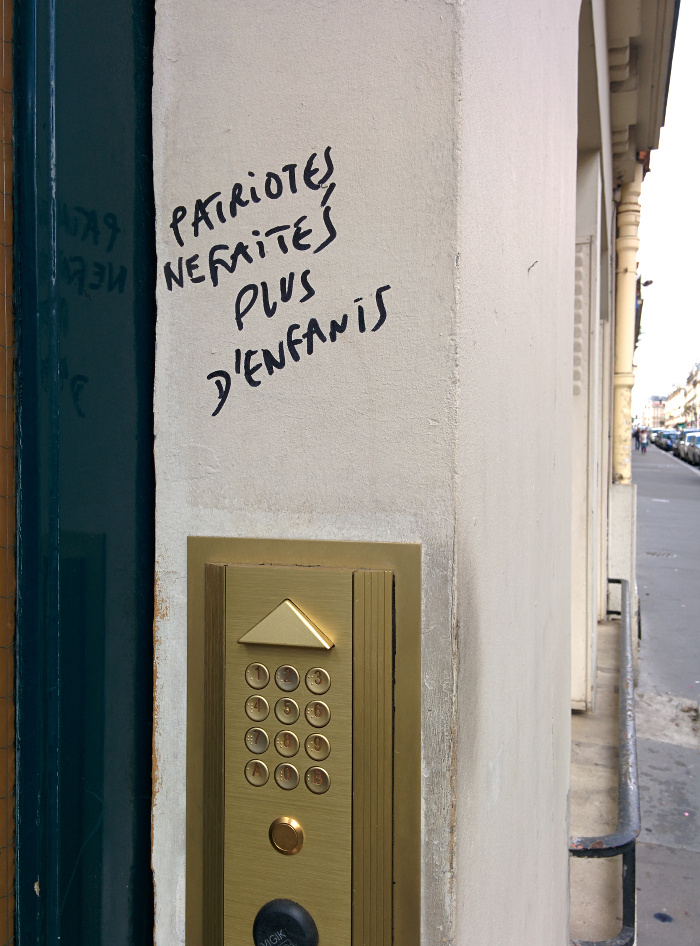 One that puzzles me is on the entrance to the right-hand doorway in the facade of Saint-Étienne-du-Mont, just across from the Panthéon: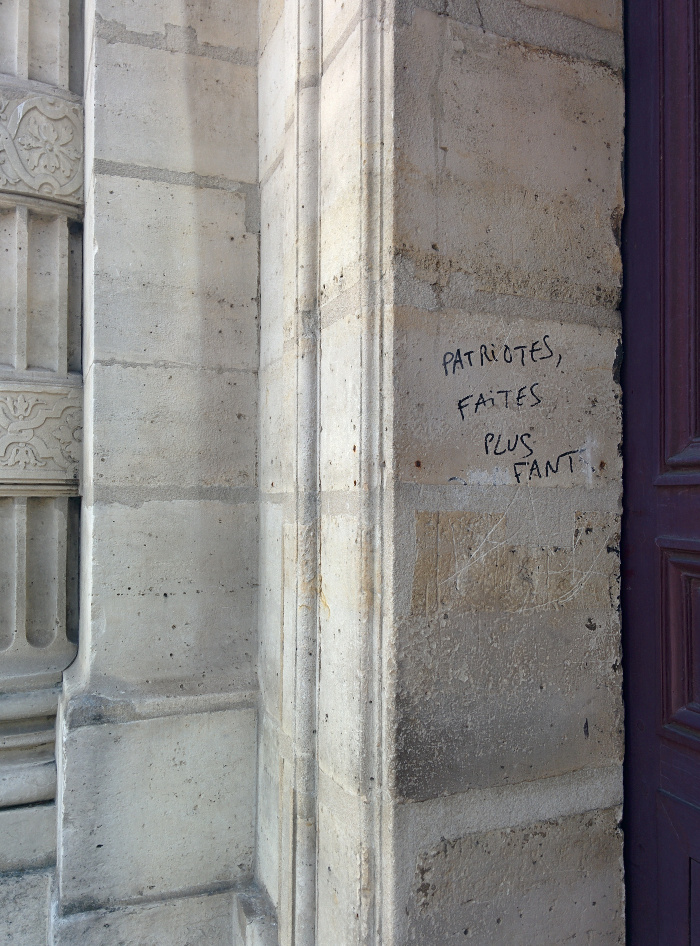 This is the entrance that is generally open. And someone has scraped off the initial "D'E" and the final "S", so that those entering the church — at least the "patriots" — are now exhorted to "FAITES PLUS FANT".
I have a feeling this must be wordplay of some kind — why else stop after removing just those letters? But no interpretation comes to mind. Suggestions?
---