« previous post | next post »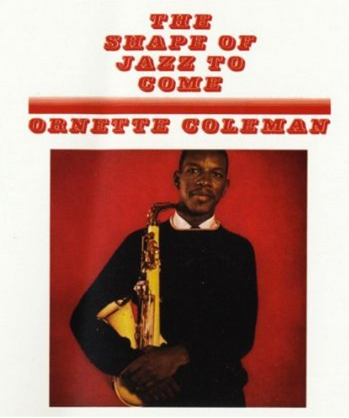 Ornette Coleman died this morning at the age of 85.
Here's the start of his composition Peace, from the 1959 album The Shape of Jazz to Come:
Audio clip: Adobe Flash Player (version 9 or above) is required to play this audio clip. Download the latest version here. You also need to have JavaScript enabled in your browser.
The other musicians are Don Cherry (cornet), Charlie Haden (bass), and Billy Higgins (drums).
In 1959, one of the local delinquents that I hung out with was a jazz enthusiast, who praised Coleman to me and got me to buy the album. If you don't know Coleman's music, let me urge you now, 56 years later, to go buy a copy in his memory.
Although I knew almost nothing about jazz in 1959, I actually liked the music, and so when my sixth-grade teacher assigned the composition topic "The American that I admire most", I chose Ornette Coleman as the subject.
The teacher thought I was making fun of her, or something, and so I got sent to the principal's office for a lecture about taking assignments seriously. I considered responding with a discussion about taking student compositions seriously, but restrained myself, and solemnly (though insincerely) promised to be more decorous in the future.
Some interviews and discussion can be found here.
---