« previous post | next post »
Another photo from Dean Barrett: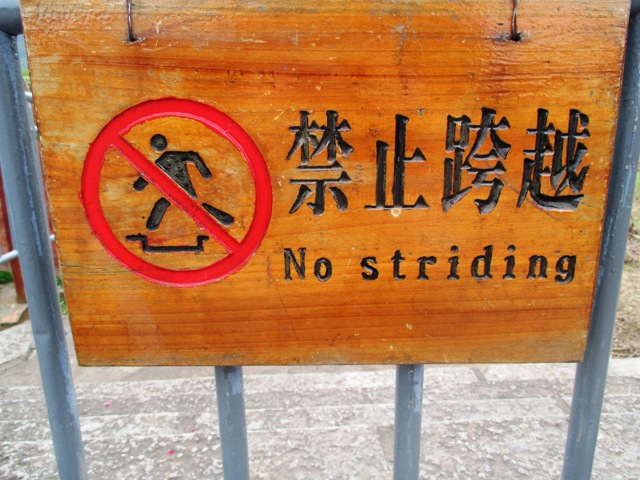 This one is super simple, but charming enough to merit separate treatment.
jìnzhǐ kuàyuè 禁止跨越 ("it is prohibited to cross over")
"No striding" is more or less standard Chinglish for jìnzhǐ kuàyuè 禁止跨越, but we also find more exotic variants: "Prohibition surmounts".
kuàyuè 跨越 has, among others, the following meanings:
step across / over
cross (over)
stride (over / across)
leap over
cut across
span
surmount (an obstacle / barrier)
go beyond
Since people who don't know English, or don't know it well, usually pick the wrong option, it is always best to consult a native speaker before posting a notice.
---