« previous post | next post »
Andrew Clegg asks "Is this true?"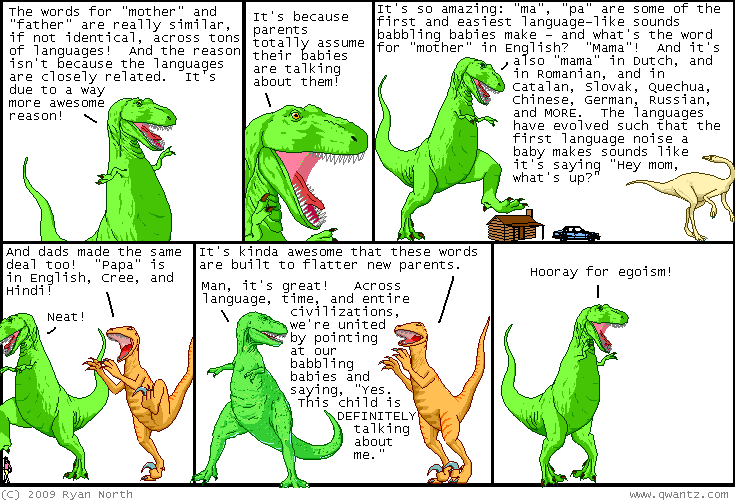 I'm more familiar with a different just-so story intended to explain the same alleged generalization: infants' phonetic abilities are initially limited, and this creates pressure to develop variants of words for caregivers (and other things infants are likely to want to name) that suit their preferences.
I don't know of any non-anecdotal studies of the generalization, much less of the relative strength of parental egoism and infant incapacity in explaining it; and I don't have time this morning to search. But maybe a reader can help Andrew out.
---