« previous post | next post »
This is beautiful work, showing that certain areas in the brain of mature Atlantic Salmon "light up" when the animal is asked to categorize the emotions expressed by a set of (human) faces: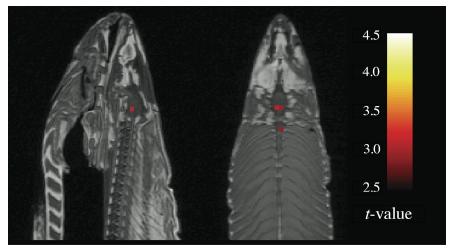 More amazing still is the fact that the fish performed this task while dead. Specifically: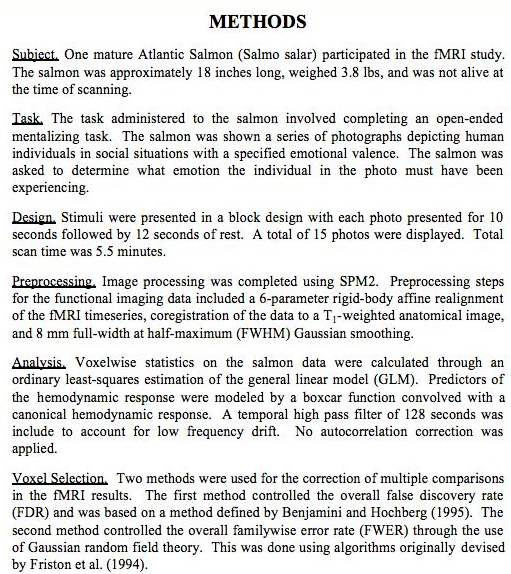 Note that SPM ("statistical parametric mapping"), the analysis software used, is pretty much the standard way of determining significance thresholds in fMRI studies.
The first author, Craig Bennett, has a blog at prefrontal.org, where you can find some further discussion, including the raw data from this experiment.
[Hat tip: Stefano Bartolo, also Neuroskeptic, who also cites a representative recent paper that fails to do the recommended multiple-comparison correction.]
---