« previous post | next post »
Perry C. writes:
I hope you've been well. I am an active reader of language log and often notice posts that point to odd phrases. On my way back to Penn, jetblue had a sign at LAX that read "have a more bon voyage." I'm not sure of the meaning that the sign (attached below) is trying to convey. Any explanation?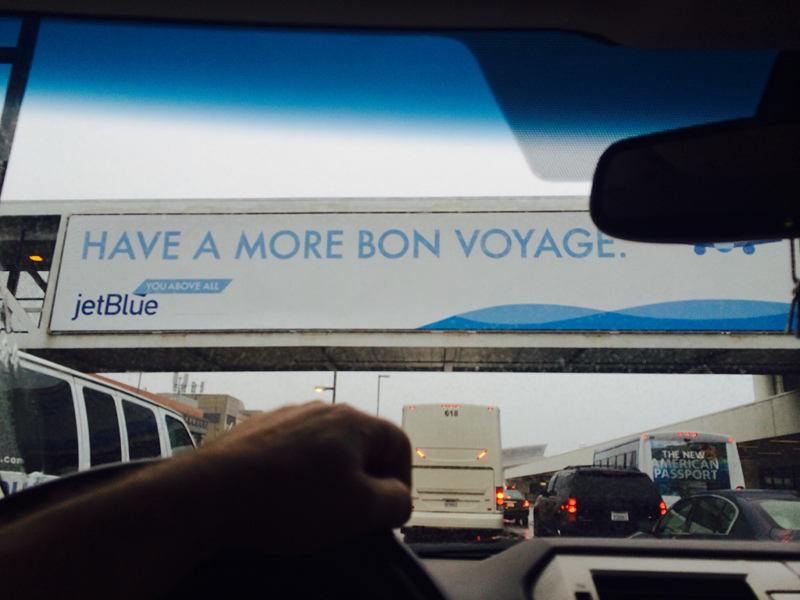 "Bon voyage" being French for "(have a) good trip", I guess that Jet Blue is wishing you a better-than-good trip, or at least implying that your trip will be better if you fly with them.
It follows from general principles of borrowed-phrase morphology, as well as from other considerations, that urging you to "have a boner voyage" would be inappropriate.
---