« previous post | next post »
The obligatory screenshot: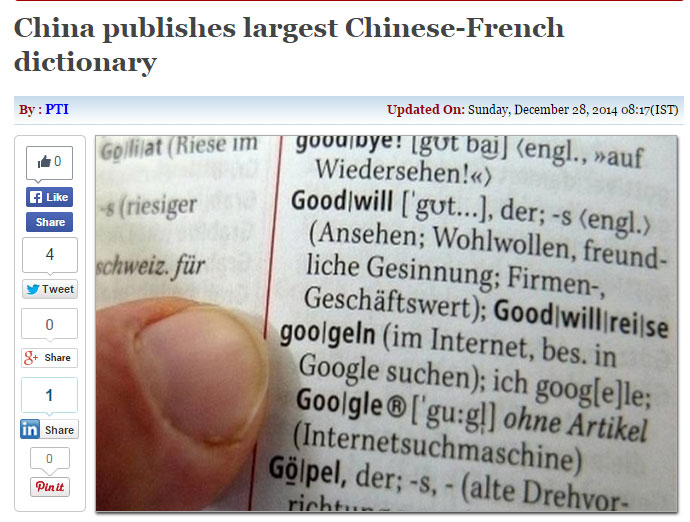 This is from an Indian publication, but relying on Chinese copy. The picture editor was incredibly lazy.
In light of the fact that China is currently doing its best to kill off Google, it's particularly ironic that they chose "googeln" as the sample entry.
Here's a similar article from a Chinese publication.
The person who wrote the title for the article in the Chinese publication, which was taken over by the Indian publication, was also being slothful.  In wanting to save one tiny word of three letters, they give the impression that this is the biggest Chinese-French dictionary in existence, but — given the reality of Le Grand Ricci — that can hardly be the case.  The first sentence of the article itself, both in the Indian and in the Chinese publication, is more truthful:  "China (today) published its largest Chinese-French dictionary…."
[Hat tip Mark Sworfford]
---