« previous post | next post »
Jessie Opoien, "The political pitfalls of cultural crossover: Scott Walker edition", The Capitol Times 12/10/2014: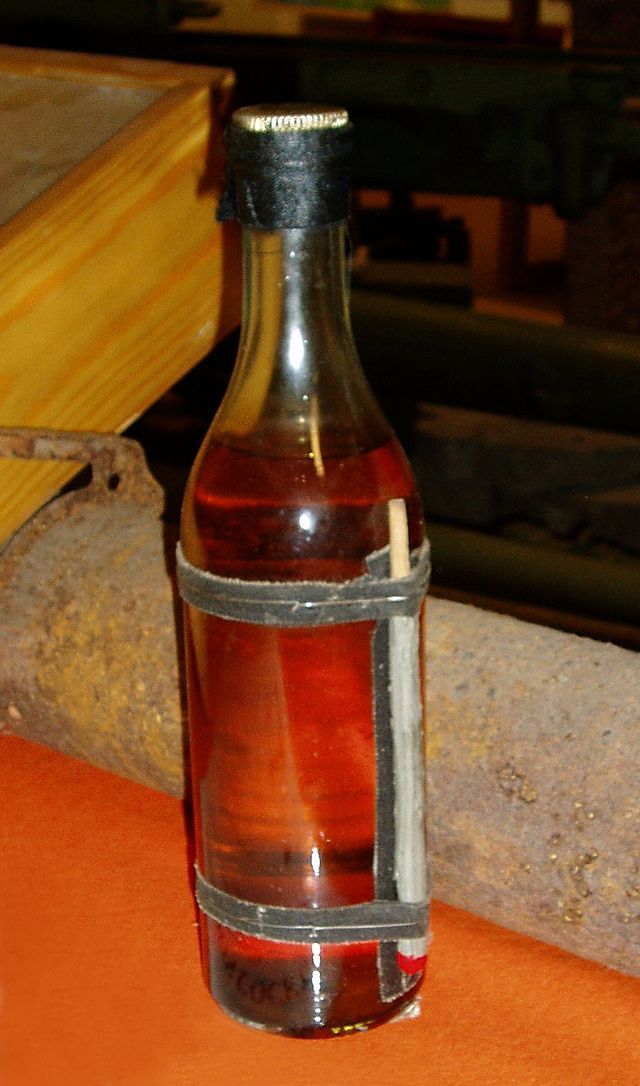 In an undated letter unearthed by the liberal group One Wisconsin Now during the August release of documents from the first of two John Doe investigations related to the governor, Walker responded to a letter from Milwaukee attorney and chairman of the Wisconsin Center District Franklyn Gimbel.  
Walker told Gimbel his office would be happy to display a menorah celebrating "The Eight Days of Chanukah" at the Milwaukee County Courthouse, and asked Gimbel to have a representative from Lubavitch of Wisconsin contact Walker's secretary, Dorothy Moore, to set it up.  
The letter is signed, "Thank you again and Molotov."
It's not clear whether this was a human malapropism or a cupertino.
In any event, the report gave me an opportunity to learn the true origins of "Molotov cocktail", which I had vaguely associated with the 1956 Hungarian uprising. According to Wikipedia,
Improvised incendiary devices were used for the first time in the Spanish Civil War between July 1936 and April 1939, before they became known as "Molotov cocktails". […]
On 30 November 1939, the Soviet Union invaded Finland, starting what came to be known as the Winter War. The Finnish Army faced large numbers of Red Army tanks. Being short on anti-tank guns, they improvised incendiary devices to use against them.  
During the Winter War, the Soviet air force made extensive use of incendiaries and cluster bombs against Finnish troops and fortifications. When Soviet People's Commissar for Foreign Affairs Vyacheslav Molotov claimed in domestic propaganda broadcasts that the USSR was not bombing Finland, but merely delivering food to the starving citizens, the Finns, who were not starving, started sarcastically to call the air bombs Molotov bread baskets. Soon the Finns responded by attacking advancing tanks with "Molotov cocktails", which were "a drink to go with the food". This Finnish use of the hand- or sling-thrown explosive against Soviet tanks was repeated in the subsequent Continuation War between the two countries.
---