« previous post | next post »
Today's Strange Brew: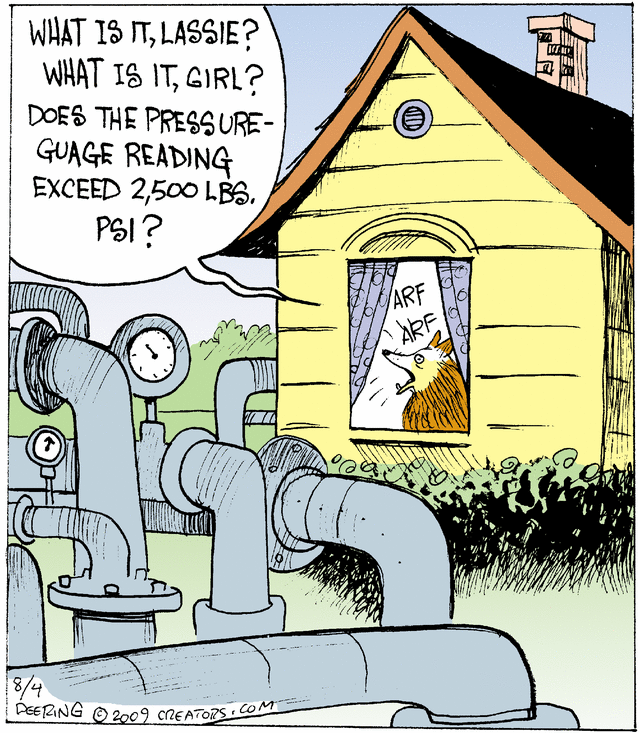 This reminds me of an old joke, which picks up yesterday's theme of communication by telegram.
A dog walks into a telegraph office, gives the clerk the recipient's address, pays the fee for a minimum-length telegram, and dictates: "ARF ARF ARF ARF ARF ARF ARF ARF ARF".
The clerk says "The minimum fee covers ten words, and you've only used nine. You want me to add another ARF?"
The dog responds, scandalized, "But that wouldn't make any sense!"
[Hat tip: Alec Baumans]
[By the way, the spelling uncertainty guage/gauge is a big problem for me, in that my fingers naturally want to type langauge instead of language, for some reason I can't figure out.]
---