« previous post | next post »
Macaulay Curtis writes: "This one isn't a headline, but it is mightily hard to parse. From a construction site in Brisbane, Australia. I walked past it in confusion every day for a week before realising that the company is called 'Built'…"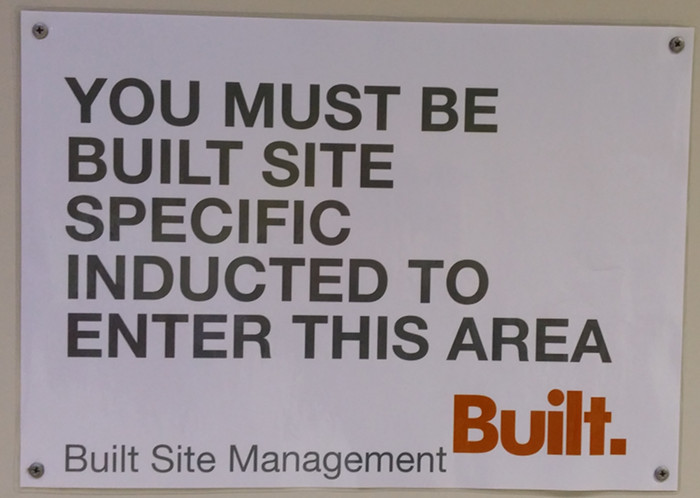 Knowing the company name doesn't solve the problem for me. Instances of the pattern NOUN-specific are perfectly good modifiers, which can be used either predicatively or attributively:
Scale construction must be domain specific and contextualized
A host of gender specific factors are relevant here
And since "Built site" is a perfectly good nominal, there would be no problem with "These regulations are Built site specific" or whatever.
But "Built site specific inducted"? Either I've completely missed the intended structure, or the person who wrote this sign has a grammatical construction that I've missed out on.
---