« previous post | next post »
From the German "Fun Pics und lustige Videos" website isnichwahr.de comes this hilarious photograph of a dish served at the Quansheng Hotel 泉昇大酒店 (I think that it is in Changsha, Hunan):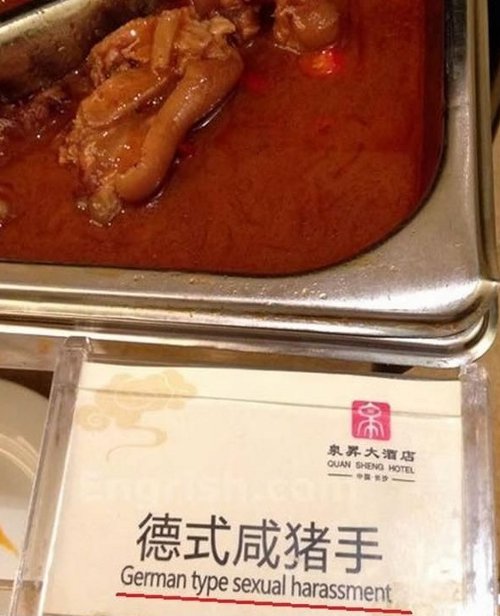 The Chinese says Dé shì xiánzhūshǒu 德式咸猪手 (German style "salted pig's knuckle / trotter"; cf. Schweinshaxe; Stelze in Austria).
Xiánzhūshǒu 咸猪手 also has the derived meaning "groper", which is also often rendered as "sexual harassment".
I have explained all of this at great length and with considerable detail in "Grilled sexual harassment"(5/5/13).
---