« previous post | next post »
From D.D.:
I'm a 30-yr NYC resident, and I've been speaking American English all my life, more than 50 years now. Even so, I had a hell of a time parsing the prepositions in this headline: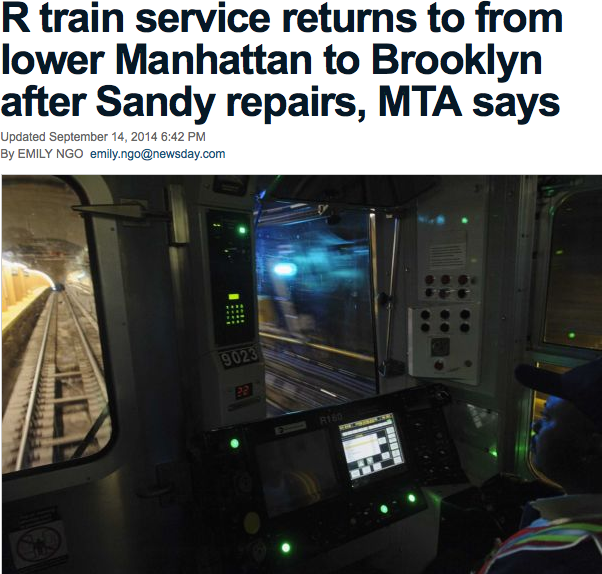 Someone at Newsday apparently had the same experience, because the online version of the headline now reads "R train service returns between lower Manhattan and Brooklyn after Sandy repairs".
The original headline writer apparently treated "from lower Manhattan to Brooklyn" as if it were a noun phrase, by virtue of being the name of a route or at least a common way to refer to one. And such phrases are sometimes used as subjects, e.g. "From Philadelphia to New York is about an hour by train". But I agree with D.D. that "… returns to from …" is a preposition too far.
---