« previous post | next post »
For the upcoming 2009 Book Expo in New York, the Perseus Book Group (of which my publisher PublicAffairs is a member), has organized a project to collaboratively create and publish a book in as many formats as possible within 48 hours. The text of the book will consist of submissions from the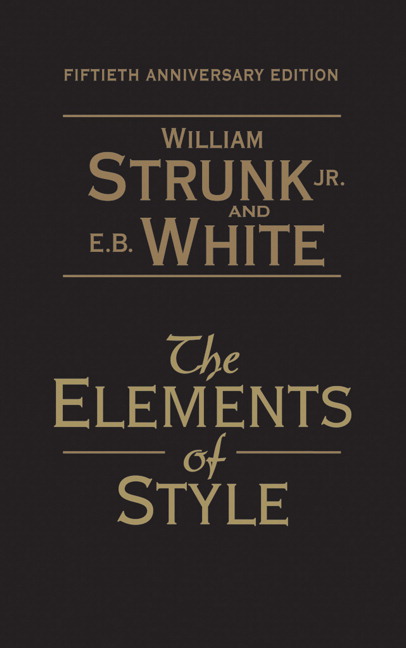 public of the first sentence of a yet-to-be published sequel of some well known book — A Tale of Three Cities, To Fricassee a Mockingbird; you get the picture. Submissions are welcome.
Since I sort of suggested this idea to them, I got roped into writing the introduction to the book, and also felt obliged to make a contribution. Inasmuch as The Elements of Style has been on the minds of everybody around here recently, I had the idea of imagining how Pope would have dealt with the work in a sequel to the Essay on Criticism. I had intended to write just a few introductory couplets, but at a certain point the whole world started speaking in iambic pentameter, and the thing just growed.
An Essay on Criticism II
By Alexander Pope
'Tis hard to say, which promises more Loot:
Writing, or Telling others how to do't.
The Author of a Thriller or Romance
Envisions Strings of Noughts in his Advance,
A Shot on Oprah, front-page Times Review,
Three-movie Deal, and Pad in Malibu.
The Language Critick must console himself
With Dreams of lasting Life upon the Shelf;
For Fame, tho' most inconstant in her Favor
To USAGE BOOKS, routinely grants a Waiver.
Few Men the slightest Memory retain
Of Edna Ferber, Thomas B. Costain,
Ernest K. Gann, or others once the Rage
With Readers in the Eisenhower Age.
Yet Fortune even now bestows her Smile
On Strunk and White's The Elements of Style,
Still teaching to new Dogs its antique Tricks,
At Amazon.com Rank 206.
The RULES OF OLD, by Time and Custom tried,
Are English still, but English calcified.
Their Precepts exercise a stronger Sway
The greater their Remove from things we'd say;
Like Laws that fix the Holy Sacraments,
They weigh the more the less that they make Sense.
Thus th'Elements seems ever more of use
The more its Rules seem precious and abstruse.
On hearing "aggravate" for "irk," evince
An inward Shudder and an outward Wince,
And for vague "contact us," essay to write,
"Please email, phone, fax, tweet, or ping our Site."
Eschew "the fact that" and its prolix Kith,
Until your ev'ry Sentence brims with Pith;
And amongst Cognoscenti, share a Wink,
When someone volunteers to "fix" the Sink
(The Meaning "to make firm" is still prefer'd
By us who know the Radix of the Word).
Of passive Sentences, bereft of Fizz,
Expurge your Prose (tho' few know what one is);
Say "They flog Books," not "Books are flog'd by them";
The first is butch, the second feebly femme.
The rest of Syntax needs but one Decree:
Put ev'ry Word where it is meant to be.
Such is the slim collection of Commands
We ardently press into Pupils' Hands,
Acclaimed and (inattentively) rever'd
As Meat on which all Writers should be rear'd.
Till now, to celebrate its Jubilee,
Its Publisher, with solemn Piety
Reissues it, liturgically drest,
Its Cover black, its Name in Gold imprest;
An Opuscule of obvious Allure,
But one th'apprentice Writer must abjure,
For even casebound and bedeckt with Bling,
A little GRAMMAR is a dang'rous thing.
---