« previous post | next post »
Apologies for temporarily turning this into Conversational Filler Log — but I realized that my assertion in this morning's post ("UM / UH geography") about the effects of years of education was based on some analyses that I'd done but never posted.
So here they are: the basic effect is that people with a 4-year college degree or better have a higher UM / (UM+UH) proportion, on average, than people with only a high school education. This interacts as expected with sex and age: at every educational level, women have a higher UM proportion than men do; and in general, younger people of whatever age and educational level have a higher UM proportion than older people (though the number are small for some of the intersected categories, so that the patterns are a bit messier).
From LDC conversational data (Switchboard, Fisher 1 & 2):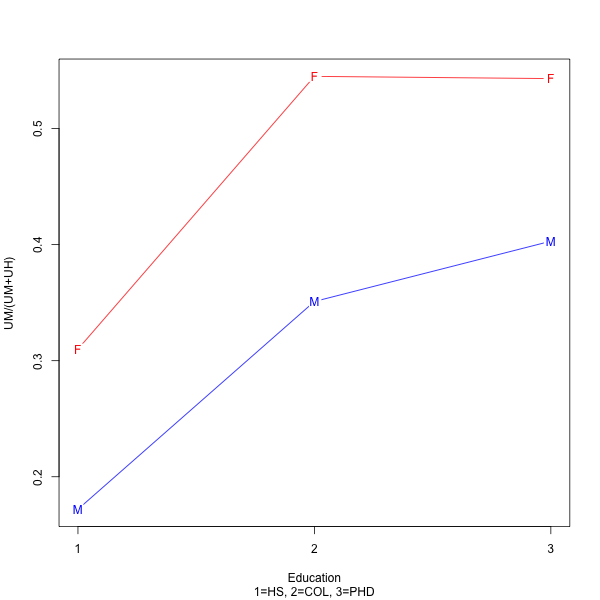 And breaking things out by age as well as sex and educational level: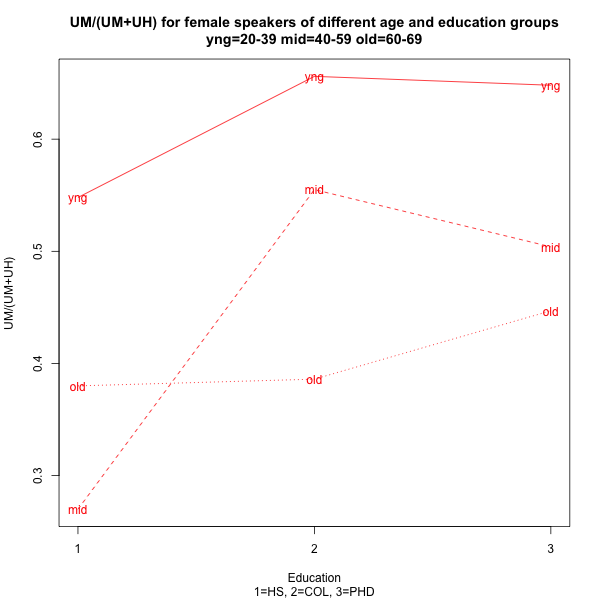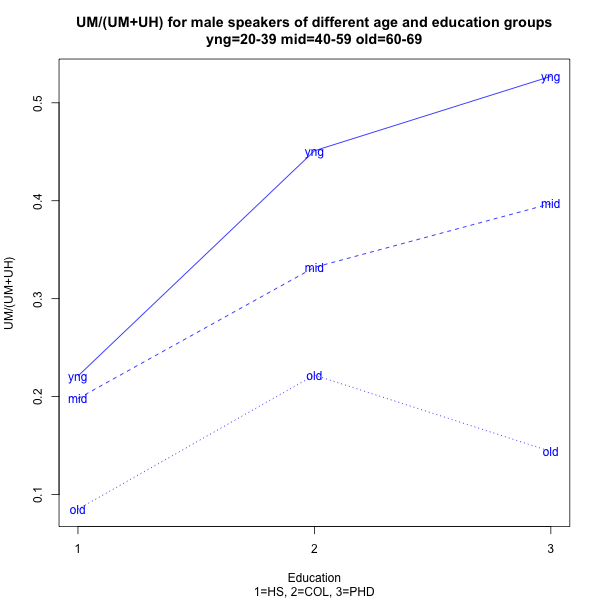 ---