« previous post | next post »
In a Beijing park last week: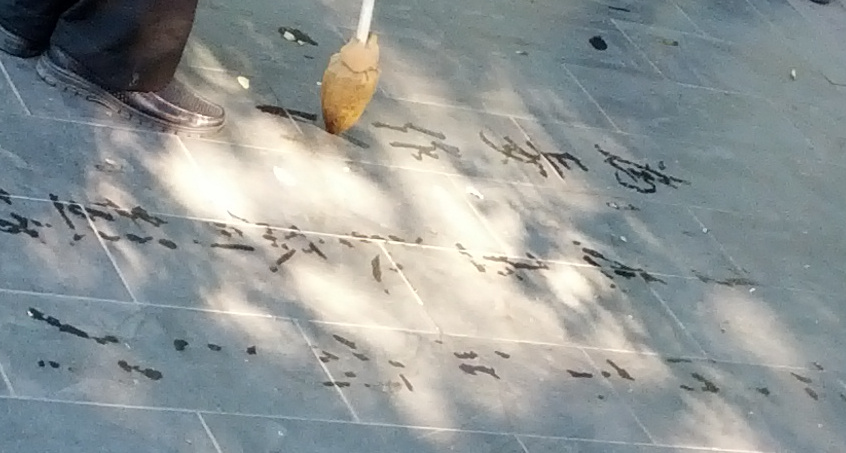 According to this story,
Chinese water calligraphy is often seen as the quintessential old man's hobby. Every morning, elderly men gather in Beijing's parks to practice this ancient art on the ground with giant brushes dipped in water, writing fluid lines of ancient characters that disappear one by one as they dry.
And indeed, the calligrapher that I saw was an elderly man: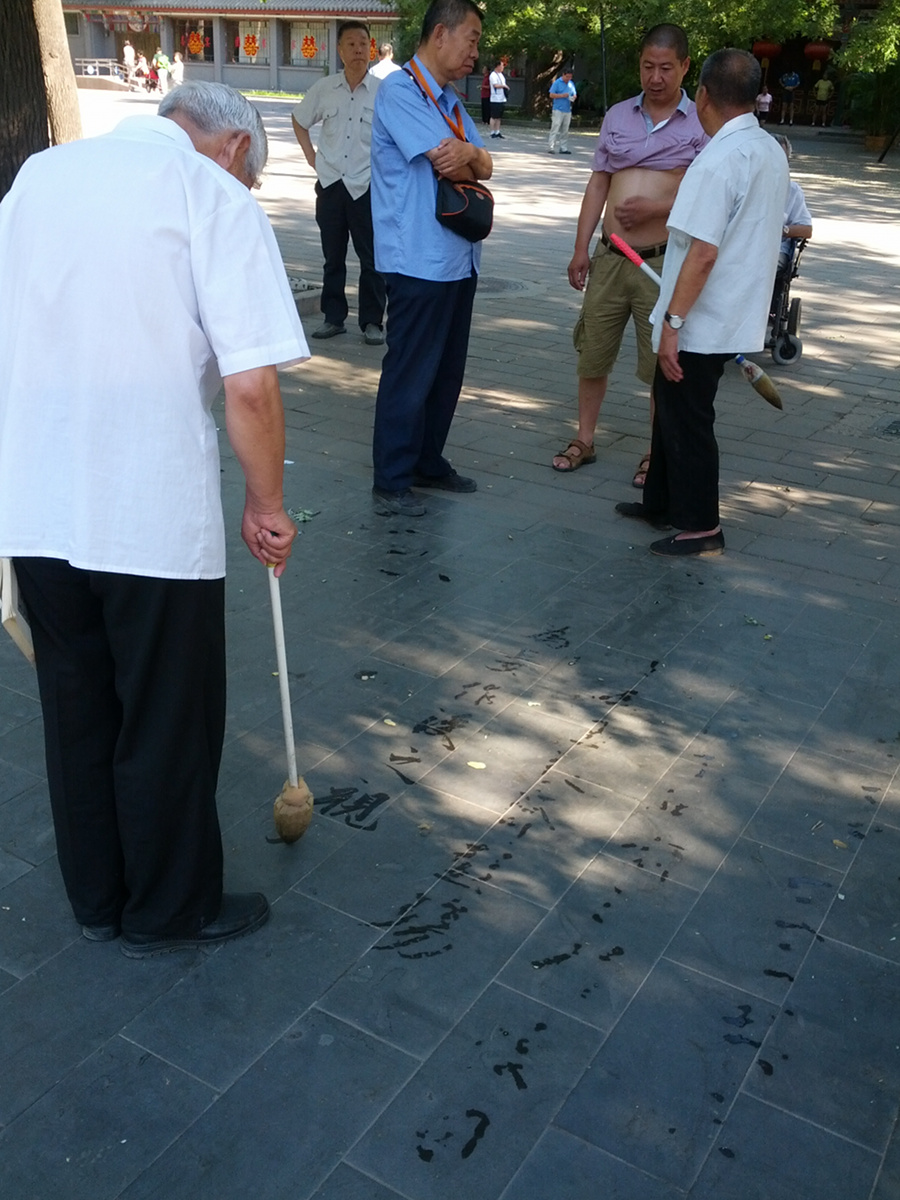 Another article suggests that this version of the "ancient art" was developed only about 25 years ago:
In China cosmogony, the square or ‹di› represents the earth and the circle represents the sky; ‹shu› signifies book, writing by association. The expression ‹dishu› literally means square calligraphy, i.e. earth calligraphy: practicing ephemeral calligraphy on the ground, using clear water as ink.
Very popular nowadays, this recent phenomenon appeared in the beginning of the 1990s in a park in the north of Beijing before spreading in most of major Chinese cities. Thousands of anonymous street calligraphers operate daily in parks and streets, the different pavements becoming a large paper surface. Displaying literature, poetry or aphorisms, these monumental letterings, ranging from static regular to highly cursive styles, convoke the whole body in a spontaneous dance and infinite formal renewals. The calligraphic practice corresponds to a research of self accomplishment or improvement, this improvement modifying our perception of the world.
On this account, 地書 dìshū — writing on the ground with water — is rather like the other performances on display in Chinese parks, with different cultural resonances from the traditionally-imagined impermanence of  the "writ in water" phrase on Keats' gravestone: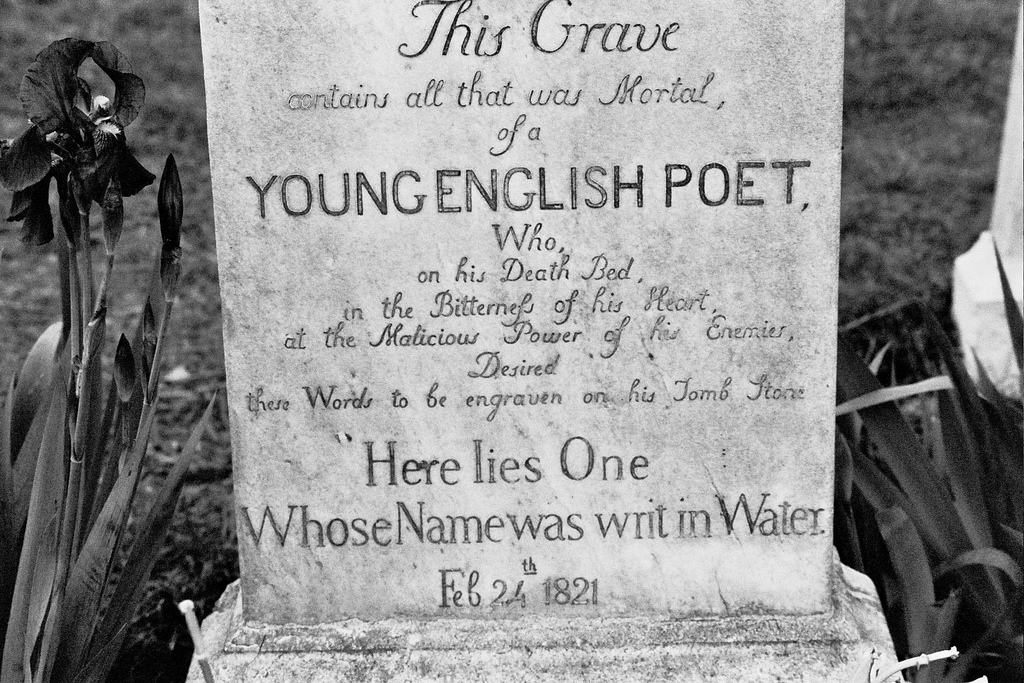 which presumably echoes the earlier history of the metaphor, as in Donne's Expostulation
Are vowes so cheape with women, or the matter
Whereof they are made, that they are writ in water
or John Taylor's 1625 Funerall Elegie vpon King James
His anger written on weake water was,
His Patience and his Loue were grau'd in Brasse.
and back to Catullus 70 and beyond
Nulli se dicit mulier mea nubere malle
quam mihi, non si se Iuppiter ipse petat.
dicit: sed mulier cupido quod dicit amanti,
in vento et rapida scribere oportet aqua.
But I don't know anything about Chinese literature or Chinese cultural history — maybe water calligraphy has some other and older associations?
---