« previous post | next post »
Janet Williams sent in this language selection panel from the official Sri Lanka Tourism website: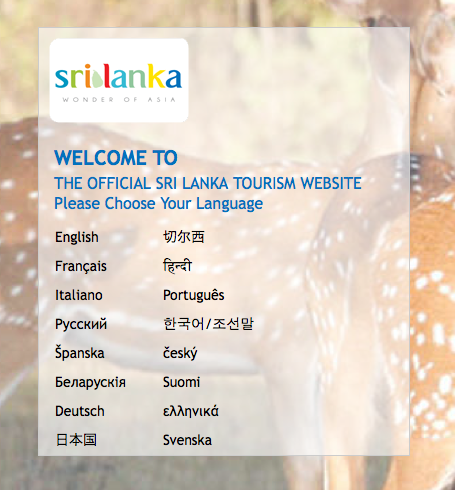 See also "Select Language" at top right of this home page, where the same mistranslation occurs.
There's something very strange here. The entry for what must be intended to represent "Chinese" is qiè'ěrxī 切尔西 ("Chelsea").
As Janet said in her covering note:
Anything goes: if 计生葯具室 ("contraceptives room") is a printing room, then Chinese is in Chelsea.
---