« previous post | next post »
Reader Janet sent in this photograph of a food stall in Taiwan (source):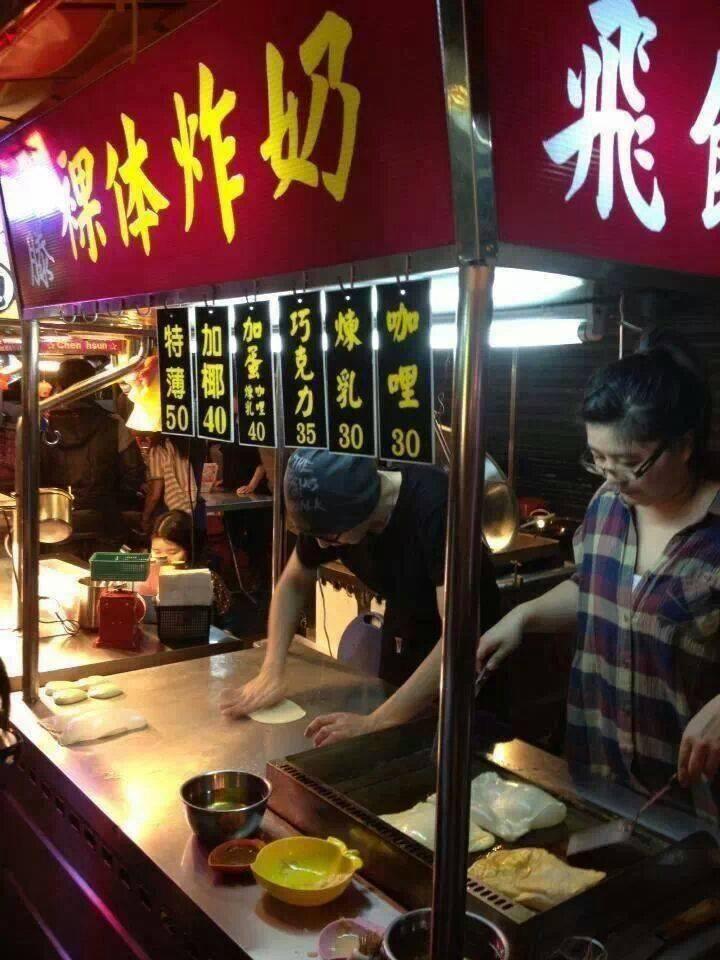 The large characters say:
luǒtǐ zhà nǎi 裸体炸奶
nude/naked — exploded/fried/burst/blasted/blown up — breast/milk
Better keep this one out of the hands of Chinglish translators!
The four characters are actually a transcription for "roti canai" ("c" is pronounced as "ch"), which is a typical, everyday Malaysian dish that has an Indian origin. As Janet exclaims, "It's such a beautiful bread dish. Add curry to it and it is heaven!"
I remember the word "roti" very well from my days (1965-67) as a Peace Corps volunteer in Nepal, because I often ate something called "pal roti". I forget how to write the "pal" part (it sounds like "Paul") and don't remember exactly what it means, but the bread sure was delicious.
---