« previous post | next post »
Fans of LL's Lost in Translation feature will enjoy the Facebook group Traductions de merde ("Shitty translations"), and a collection of the "Top 40 des traductions de merde" at topito.com. For example, there's an echo of the famous "Translate server error" signs: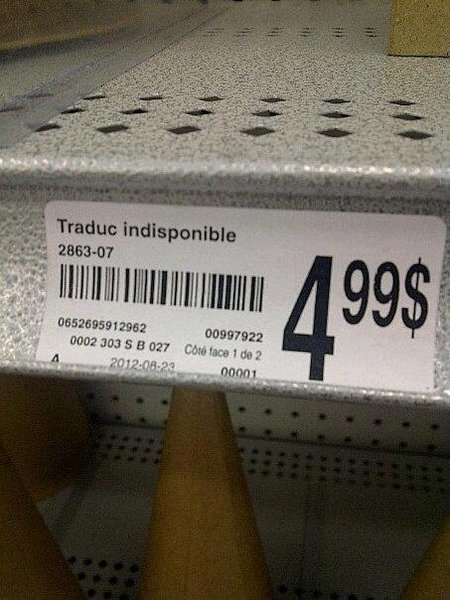 The signature example is this one, where Polish adj. = "characteristic of Poland" is turned into polish v. = "to make a surface very smooth or shiny by rubbing, cleaning, or grinding":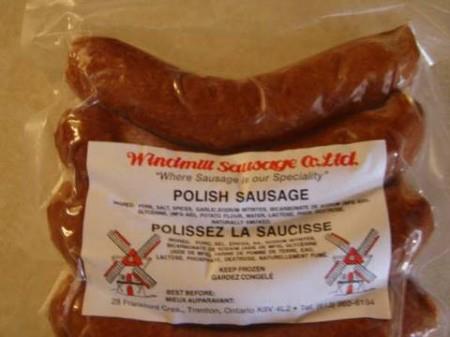 Another cute part-of-speech slip-up is the "(Yes We) Can Cooler":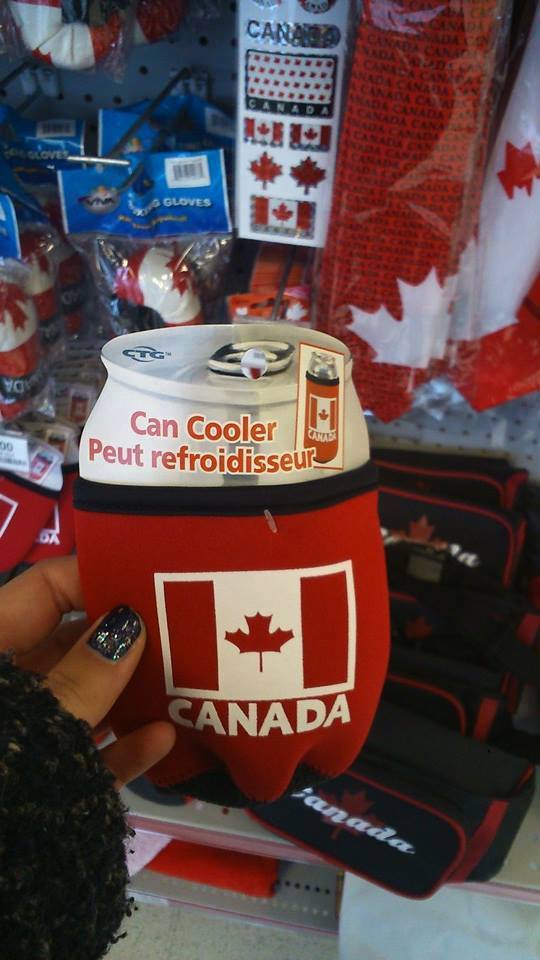 And the Profound Congélateur de Poitrine keeps "Chest" in the right part of speech, but…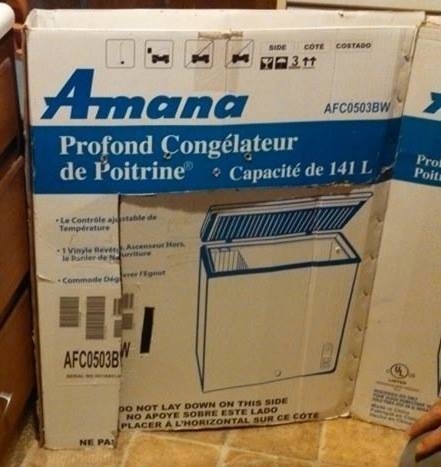 Here a phrase book translates French "Could I have a tea, please" to English "Could you give me a cup of coffee?":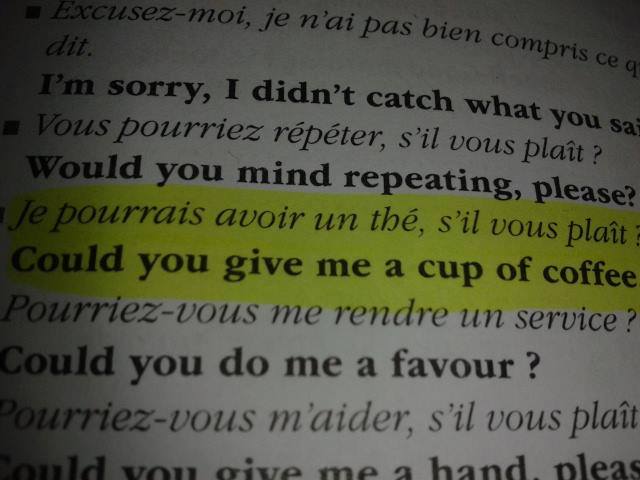 The contributor comments:
En fait, les anglo-saxons prennent leur café tellement allongé, qu'ils ne verront pas la différence.
"In fact, the anglo-saxons take their coffee so weak that they won't see the difference."
And there are some where no translation is involved at all. This one ("Ca marche pour les anglais … pas pour nous." = "This works for the English … not for us") depends on the slang meaning of bite as "penis":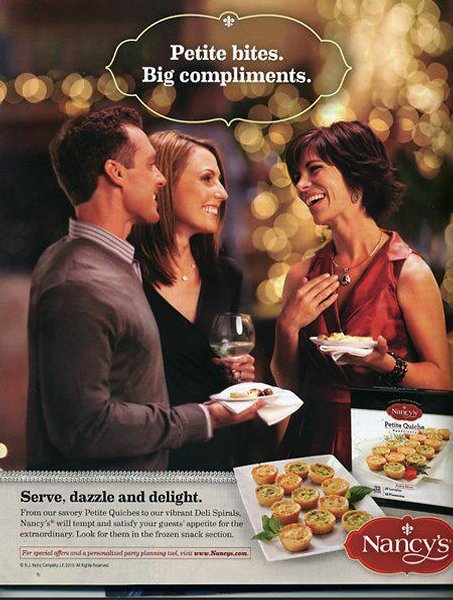 ---