« previous post | next post »
This is probably the most egregious of all Chinese-English translation fails: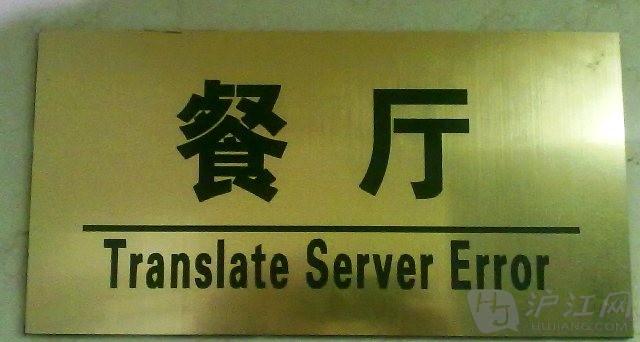 We saw the identical mistake on a giant banner outside of a cafeteria half-a-dozen years ago: see "Honest but unhelpful".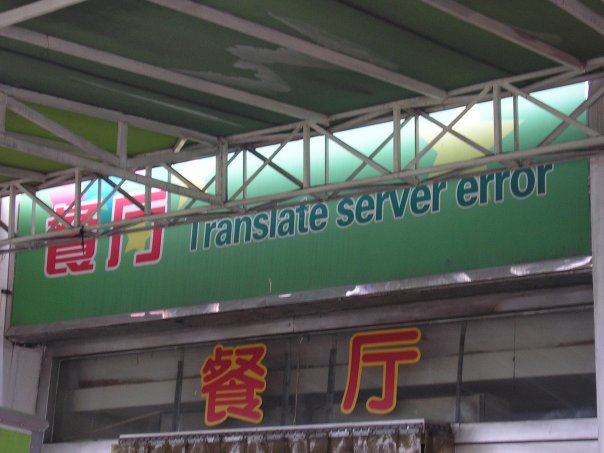 Here we have the same mistranslation: the Chinese characters are CAN1TING1 餐厅 ("dining hall"; 餐廳 in traditional characters). You'd think that a person would want to be really sure about the translation before investing in a brass plaque upon which to engrave it.
Google Image Search turns up some more examples.
This howler is so monumental that it has become an acronym, TSE, and has been translated back into Chinese and incorporated in a t-shirt design: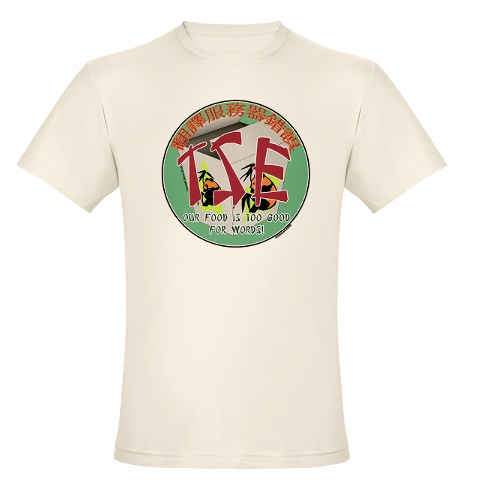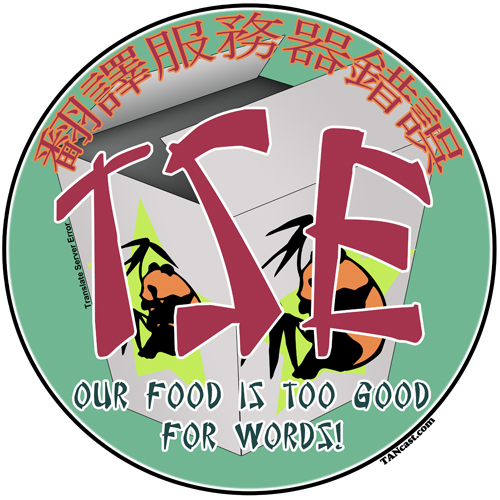 Source: the third and fourth items here.
fānyì fúwùqì cuòwù 翻譯服務器錯誤 ("translate server error")
Compare also "A Bus to Don't Know".
[Thanks to Sanping Chen]
---