« previous post | next post »
At the advent of the lunar New Year, I usually try to come up with something clever to celebrate the occasion. (See here, here, and here.) Perhaps because I was preoccupied with other things, I hadn't yet thought of anything suitable for the Year of the Horse. Fortunately, at the last minute, BBC came to the rescue and gifted me with this spectacular subtitle blunder: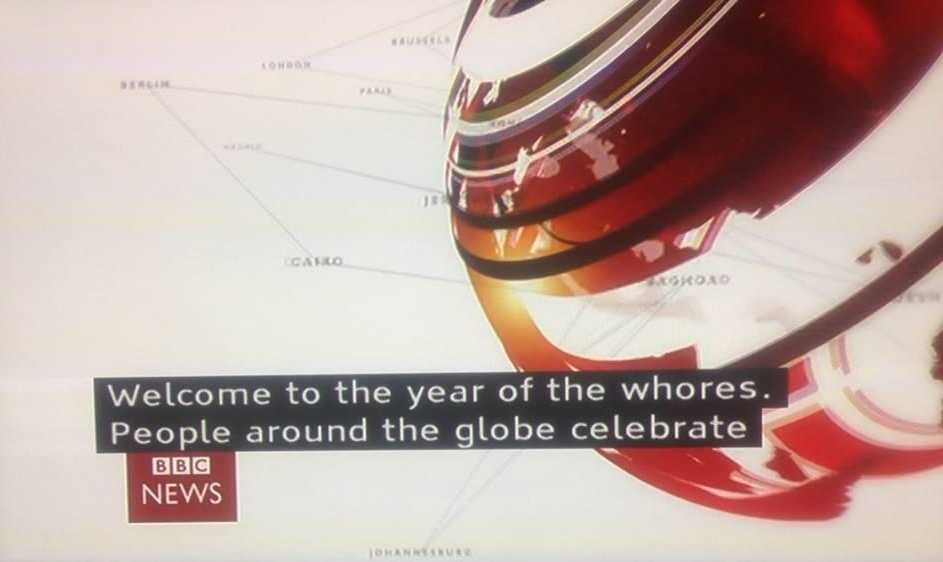 Well, it's no worse than the embarrassing cover of the MaxPlanckForschung that I wrote about in "Burlesque Matinée at the Max Planck Gesellschaft", and it doesn't require any detailed explanation.
"Year of the Whores", indeed! What will it bring?
[Hat tip to John Hill]
---