« previous post | next post »
As Arnold reported late last year, Language Log received the LSA's Linguistics, Language and the Public Award at the LSA Annual Meeting this weekend. I was there, but, sadly, only with a poor cell-phone camera. Ah well — for posterity, some photos below the fold.
A shot of Arnold (left) and Mark (right) receiving the award. Between them, from left: Acting president Stephen Anderson, Secretary-Treasurer Paul Chapin, and Language Logger Sally Thomason (who becomes LSA president tomorrow):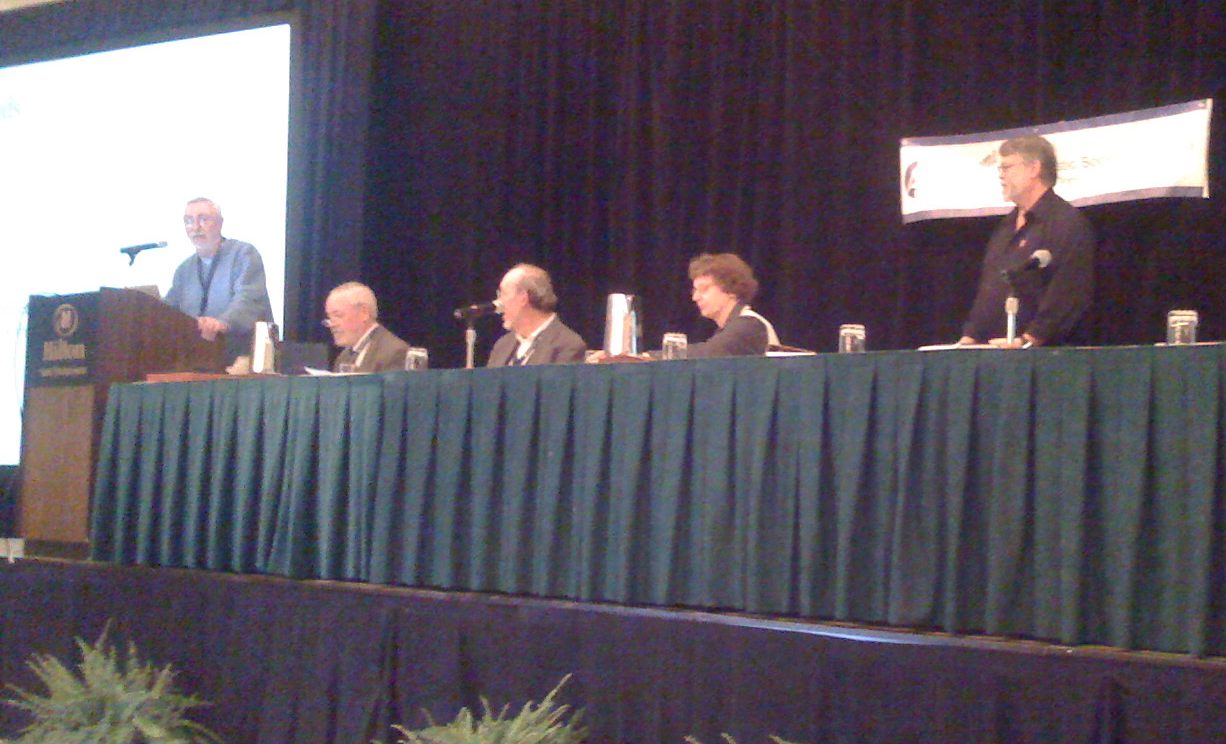 And here's Mark, holding the award: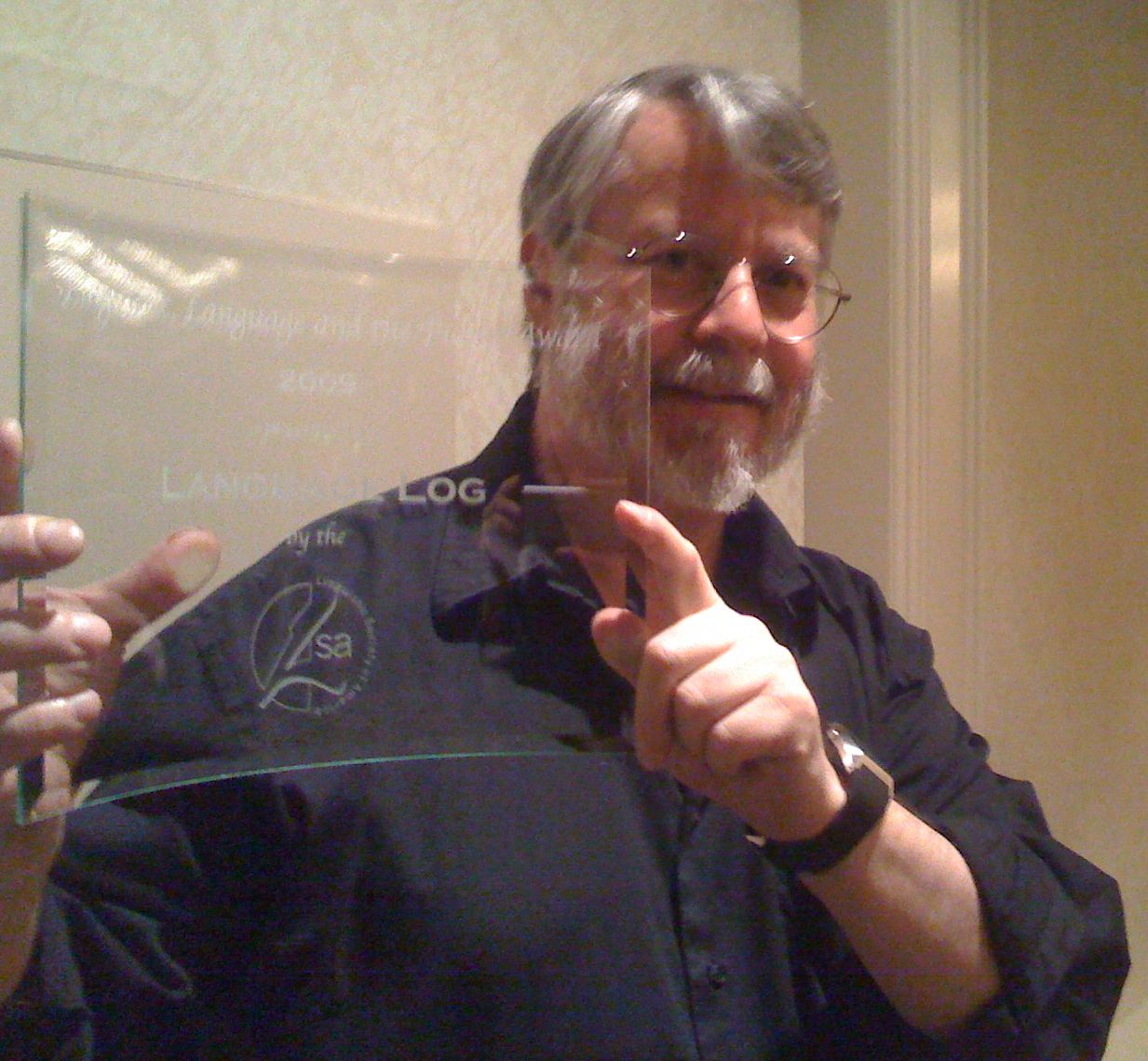 Sorry, Melvyn, this one's not going to hold many M&Ms.
---