« previous post | next post »
The most recent SMBC gives a neat illustration of some issues in the philosophy of language. Here's the set-up: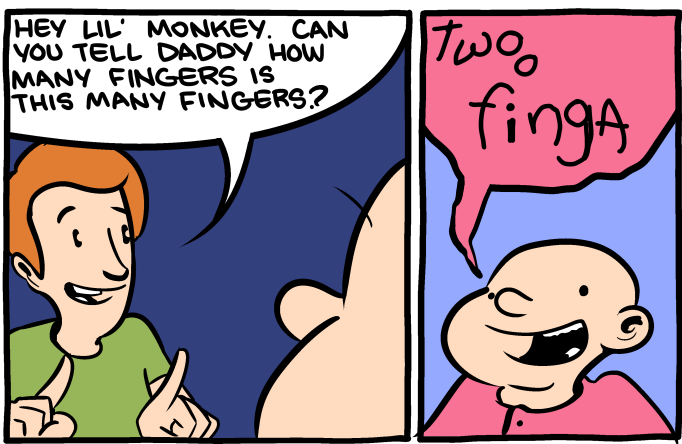 And the punch line: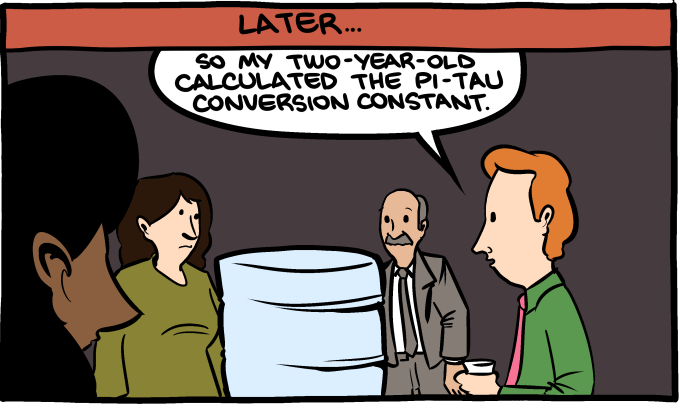 Also, the aftercomic: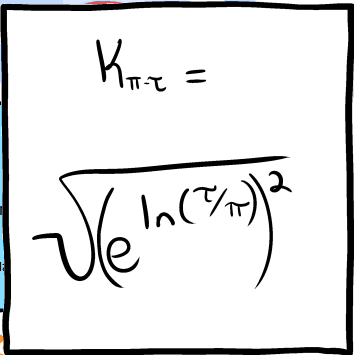 If you're not up to speed on the whole pi-tau thing, read Michael Hartl's "The Tau Manifesto", catch up with tau news at the State of the Tau, or watch this animation by Lucas Barbosa, which explains why 360 degrees (or the circumference of a unit circle) is τ radians (rather than 2π radians…):
For a lucid discussion of the philosophical issues involved in the comic's watercooler conversation, see e.g. Barbara Abbott, "Attributive, Referential, De Dicto and De Re".
And if your math is rusty enough that the additional layers of referential obfuscation in the aftercomic are opaque to you, remember that by the definitions of e and ln( ),
Also of course
So since by definition τ/π = 2, the expression
is just a ris just a repeatedly-obfuscated way of saying "two".
For some reason, the creative use of referential methods in parental boasting doesn't seem to have gotten the philosophical attention that it deserves.
[Note that you will need something like MathJax in order to see the MathML equations rendered above. I've attempted to introduce the relevant JavaScript on the Language Log side, but in case this doesn't work for you, you can see the equations properly rendered in this screenshot: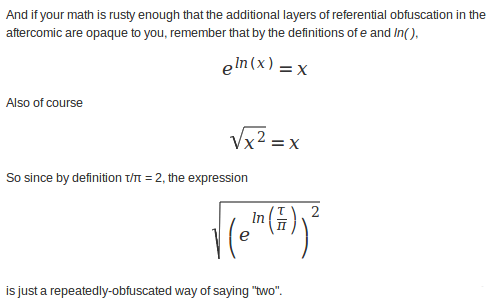 ]
---