« previous post | next post »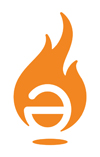 For several years now, many linguists and their fellow travelers have talked about the need for a magazine about language issues that could capture the public attention. Mark Liberman has beaten the drum at least since his 2007 LSA plenary address (see: "Linguistics: The Magazine"), and there have been a few recent efforts along these lines. But Michael Erard, author of Um… and Babel No More, has taken matters into his own hands by launching an online magazine called Schwa Fire to specialize in high-quality long-form language journalism.
Erard is using Kickstarter to fund the launch of Schwa Fire and drum up interest for the project. Here's the pitch:
Meet Schwa Fire
Schwa Fire is a digital publication that will marry language geekery with long-form journalism.
I've been saying that Schwa Fire is going to be like This American Life, but for language. We'll look at life through a linguistic lens, and look at lives and circumstances in the language world.
Stories will be relevant to the times and accountable to the facts, and you won't have to become a linguist to understand them. We don't profess; we inquire. We'll commission pieces from people who know both story-telling and language because they've been involved in both for years. This expertise will allow them to dive into the language-related implications of a story while keeping readers asking "What happened next?"
Why now?
The expanding audience that enjoys non-fiction about language, speech, and communication needs this. Copyeditors, poets, translators, teachers, language learners, localizers, policy wonks, speechwriters, linguists, grammarheads, word freaks, Scrabble devotees, programmers, corporate namers, spelling bee coaches, crossword fans, public speakers, speech therapists, language scientists of all stripes: Schwa Fire is for you.
Fortunately, it's a good time for stories about language — we need this lens uniquely to help us make sense of the world we live in. It's also a good time for experiments in digital publishing like Schwa Fire, because they can give a devoted audience exactly what they're interested in and what they want to talk about.
You can read more about the project on the Kickstarter page. If you're on board with the idea, you can help out with the crowdfunding. (Full disclosure: I've been encouraging Erard in his efforts along the way. I've even warmed up to the title Schwa Fire, after some initial hesitation.)
---