« previous post | next post »
According to the BBC, the Swansea council should have gotten a second opinion on this road sign: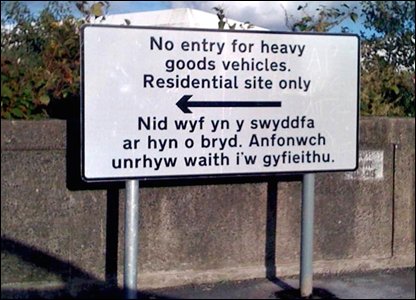 The cited article says that the council emailed the English text to their Welsh translator, and gave the response to the sign painters. Unfortunately, according to the article, the response meant "I am not in the office at the moment. Please send any work to be translated".
This is a step up from "Translate server error", but not a big step.
---