« previous post | next post »
Joshua Benton, "If other media companies thought about brand equity the way Elon Musk thinks about Twitter's (er, X's)", Nieman Labs 7/24/2023:
In the spirit of Tronc, Elon Musk has decided to throw away more than a decade of brand equity by changing the name of Twitter to…the letter X. Imagine if more media executives followed his lead.
Benton offers several analogies, of which the first one is (in my opinion) the best: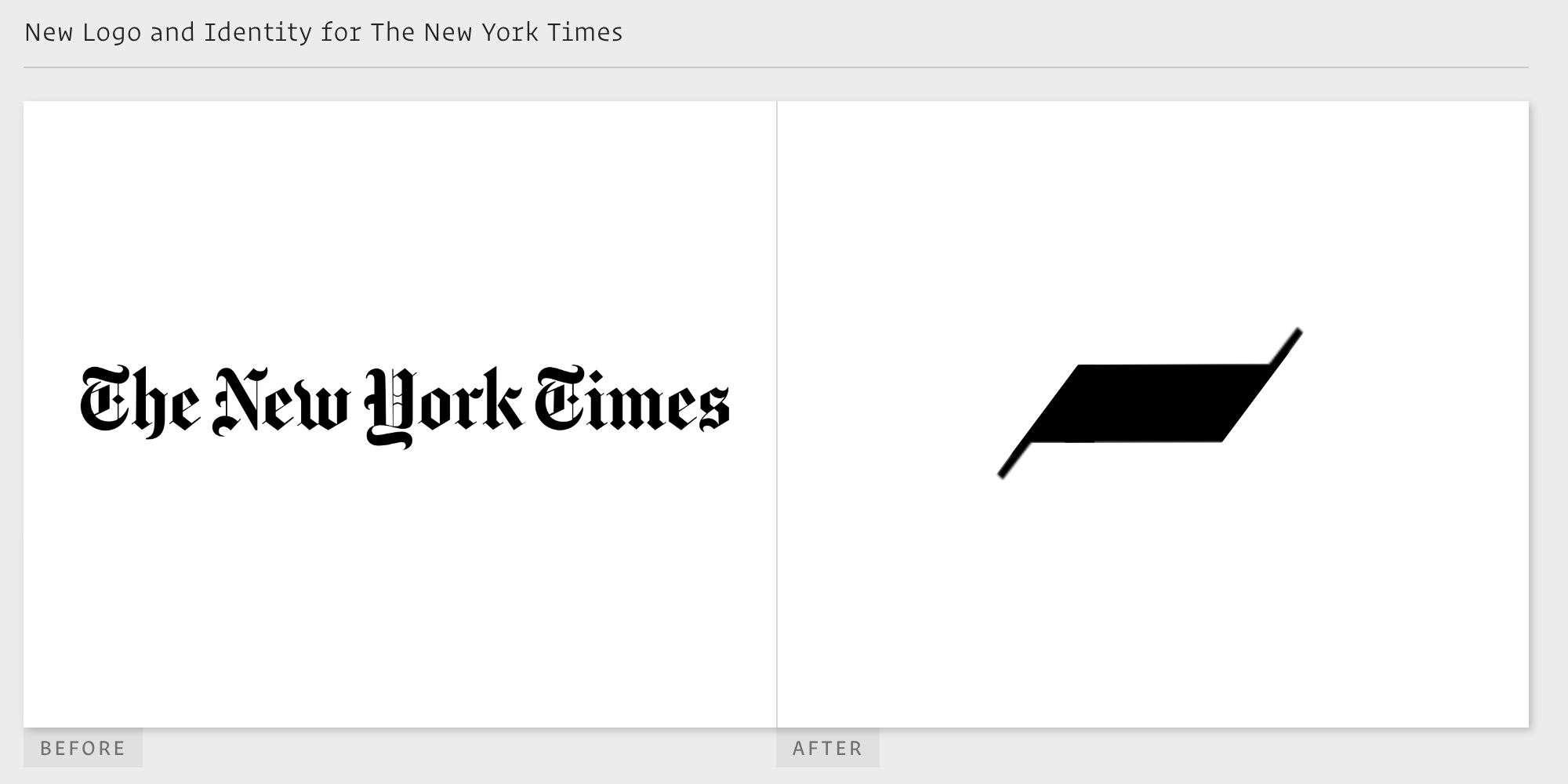 NEW YORK, July 24, 2023 — The New York Times Company (NYSE: NYT) is proud to announce the new brand identity of its flagship news product: -.

The new glyph-driven name, to be pronounced "hyphen" or "The News Organization Formerly Known As The New York Times," connects the company to its rich, 172-year-long history — in particular, the period from 1851 to 1896 in which it displayed its name as "The New-York Times."
It's true — and I never noticed that the city name itself (at least in that newspaper) used to be "New-York":

A bit of poking around in the archives shows that they were (somewhat) consistent about this, since the practice extended further, e.g. to "Eighth-avenue" and "Lincoln-place" — though for some reason not to "Prospect Park":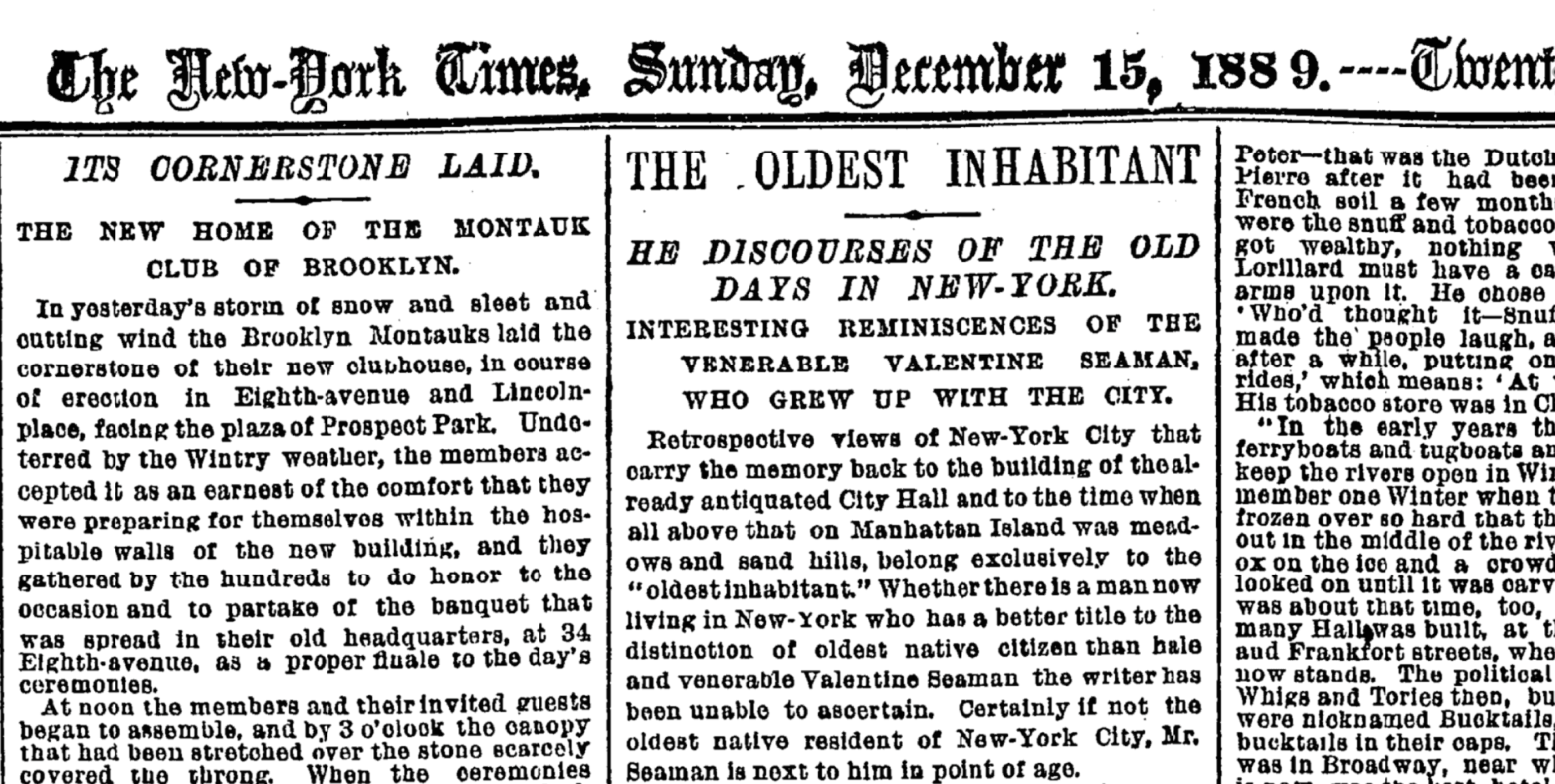 Some of Benton's discussion:
"What's most exciting about – is that it literally puts our news organization right in the middle of all sorts of discussions," said – executive editor Joseph F. Kahn. "Are you worried about the struggles of white-collar workers? Far-right movements? Fast-improving AI technology? The Barbenheimer box-office phenomenon? No matter what, we at – are right there in the thick of it."
While executives admit considering the longer en dash (–) or em dash (—), Mr. Kahn cited brevity as a core principle of journalism. He called the longer options "verbose and border-line prolix. See, there we are again — 'border-line'! I'm telling you, this is just what our little-known news outlet needs to achieve some sort of wider recognition."
And if the "Tronc" reference went over your head (as it did mine), here's a clue:
Nick Statt, "Tronc to change name back to Tribune Publishing after years of ridicule", The Verge 6/18/2018.
For a bit more on hyphenation culture, see "Most-hyphen-admired-space-men", 1/2/2020.
Also, for the NYT's (or -'s) take on the situation, see "From Twitter to X: Elon Musk Begins Erasing an Iconic Internet Brand", NYT 7/24/2023.
---