« previous post | next post »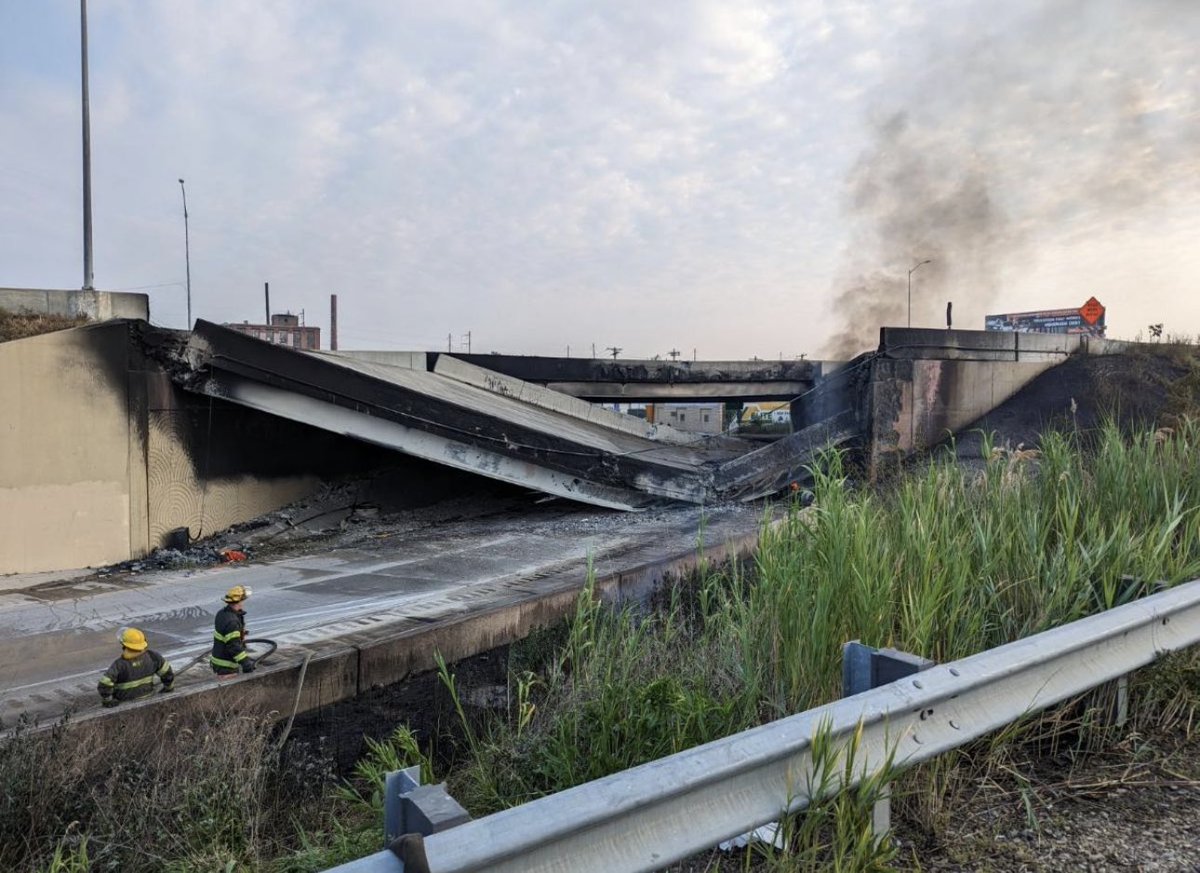 Current big news around here is the collapse of an elevated section of Interstate 95 due to a tanker truck fire.
As Wikipedia explains, I-95 "is the main north–south Interstate Highway on the East Coast of the United States, running from U.S. Route 1 (US 1) in Miami, Florida, north to the Houlton–Woodstock Border Crossing between Maine and the Canadian province of New Brunswick". It's also an important connection between the Great Northeast and the rest of Philadelphia, which enables this linguistic joke:
By the time I-95 is repaired and contact can be re-established with Northeast Philadelphia, our respective languages are likely to have diverged so much as to be mutually unintelligible.

— Ryan Godfrey (@rgodfrey) June 11, 2023
It's a good joke, but of course there are lots of other travel options, though they will no doubt be even more crowded and slower than usual.  And a few months of difficult travel, or even total disconnection, would probably not have a measurable linguistic effect.
Historical linguists, dialectologists and sociolinguists have speculated over the decades (and even centuries) about the effects of more-or-less permeable geographical barriers on language change. Here's a map showing the dialectometry of the Netherlands (taken from Martijn Bartelds' forthcoming dissertation):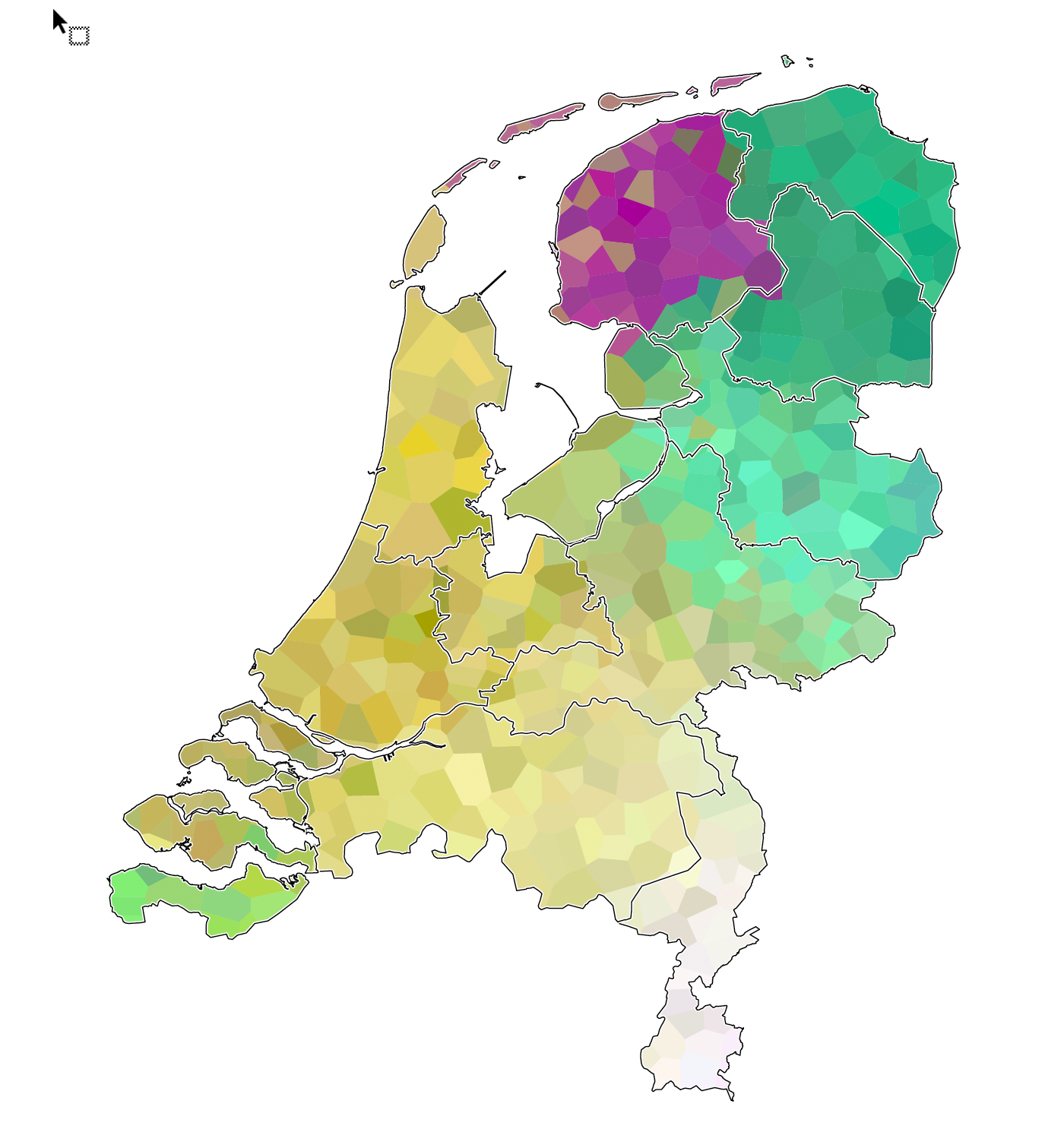 Leaving aside the considerable body of relevant scholarship, inspection of a highway map suggests that current ease of automobile travel probably doesn't play a causal role in the pictured dialectometry.
For a sketch of the current state of Northeast Philadelphia speech, see "Side effect of the highway collapse: A perfect example of Northeast Philly hoagiemouth", Billy Penn 6/11/2023 — also discussed in "I-95 collapse may snarl traffic for months. But a media legend was born", MarketWatch 6/12/2023. And as it happens, the Gabmap introduction movie features Pennsylvania along with the Netherlands, so a convenient foundation is there for a dialectometric re-evaluation in a year or so.
Meanwhile, other on twitter have pointed out an important geographical connection to recent political history: Four Seasons Total Landscaping is less than two blocks from the site of the collapse:
the philly i-95 bridge collapse happened right next to four seasons total landscaping pic.twitter.com/9v3UQIQ92X

— Justin Sink (@justinsink) June 11, 2023
---