« previous post | next post »
The most recent Partially Clips strip: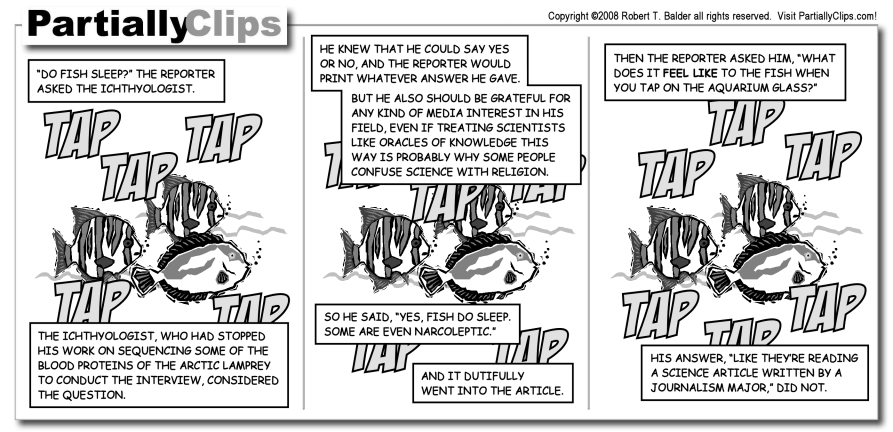 (Click on the image for a larger version.)
This is an odd metaphor, if you think about it. We're fish in a tank; the journalism-major science writer is a human being, much more intelligent and powerful, who is attempting to communicate with us by primitive and ineffective means. I guess it works if you frame it so that the science writer thinks of the audience as having roughly the intelligence and attention span of aquarium fish.
---