« previous post | next post »
Noun pile? Crash Blossom?  We report, you decide… Rollin Bishop, "Quest for Giant Bomb E3 Set Porn Bears Fruit", 6/24/2013:
The Electronic Entertainment Expo — E3 for short — is held in Los Angeles every year, typically in June, and it means that a lot of journalists descend upon the area in short order. This year was no different, and popular gaming site Giant Bomb rented a "professional studio" for some of their coverage. Things got weird, though, and it quickly became apparent that what they were renting was actually the set for a bunch of pornography. Yeah.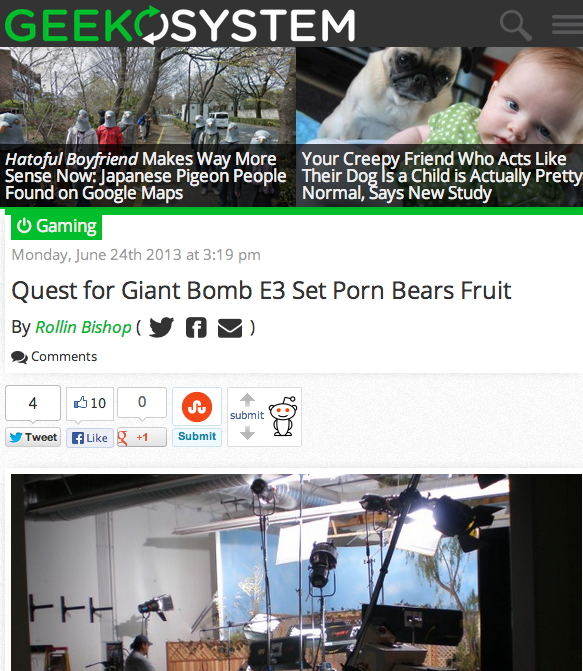 ---