« previous post | next post »
Yesterday's SMBC: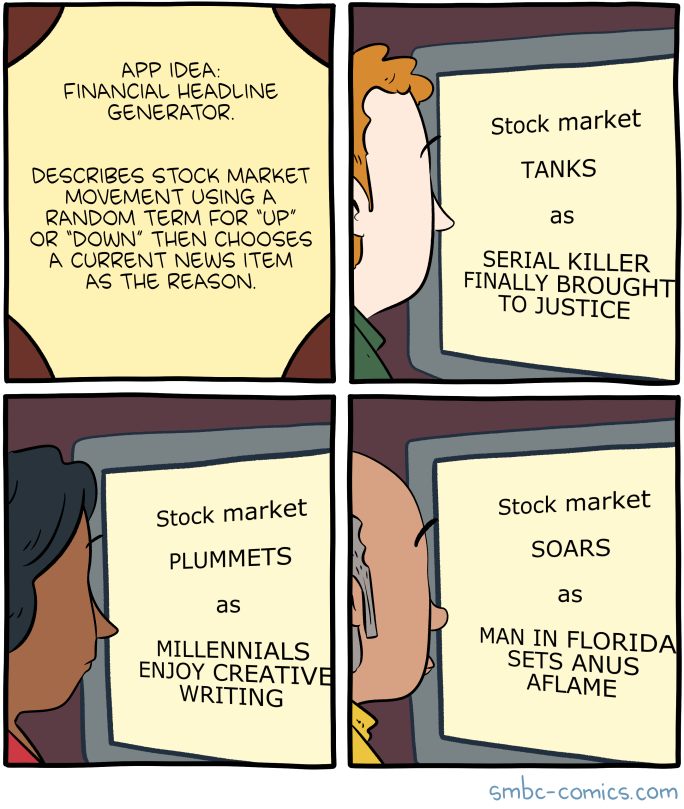 The mouseover title: "This works best if you only take headlines from hack partisan websites."
The aftercomic: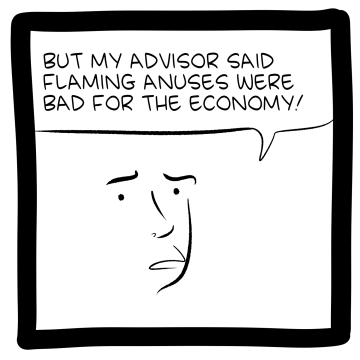 Someone needs to do this for real — it would be a good homework assignment in an intro programming course.
Update — In the comments, David Marjanović and RachelP make an interesting observation about the role of "as" in such headlines. RachelP suggests that
Using 'while' rather emphasises that the actions happen during the same timeframe but there is an implication of no causal connection, I would say.
'Because' makes a specific claim about causality.
'As' sort of maybe implies there might be a causal connection, without specifically claiming one, so is ideal for a headline that wants to make a connection but maintain deniability.
I agree, though the implications of "while" may be more complex — at least in some cases, the sense seems mildly oppositional, almost "although":
"Elizabeth Warren holds fast to VP ambitions while Joe Biden urged to pick woman of color"
"Why Japan's Jobless Rate Is Just 2.6% While the U.S.'s Has Soared"
"Texas Small Land Sales Volume Declines In 2019 While Price Per Acre Increases"
"U.S. Virus Cases Accelerate While Trump and Governors Move On"
---