« previous post | next post »
Sharknado is apparently an actual movie, about to be released, about tornados made of sharks.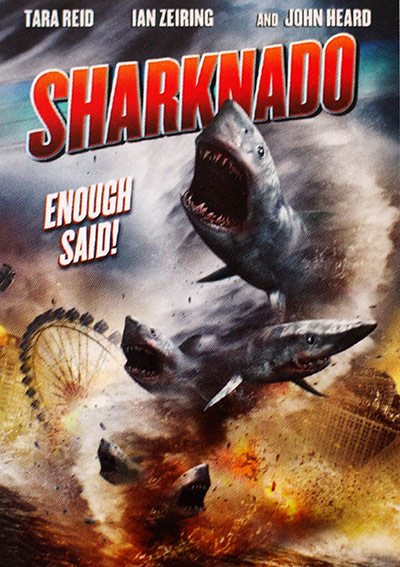 The official synopsis:
When a freak hurricane swamps Los Angeles, thousands of sharks terrorize the waterlogged populace. And when the high-speed winds form tornadoes in the desert, nature's deadliest killer rules water, land, and air.
I can't think of any other -nado coinages, aside from a brand name or two, but some must be Out There.
---