« previous post | next post »
Michael Martinez, "Marine investigated in videotaped road rage at Camp Pendleton", CNN 4/5/2013:
The Marine, whose name, rank or unit weren't being released, was cited for communicating a threat in the incident, but he wasn't charged as of Friday, said Sgt. Christopher Duncan, a Camp Pendleton spokesman.
The video, which went viral on the Internet, shows a young man yelling outside a truck, and he uses his hands and feet to wail on the truck whose driver sits calmly behind the wheel with the window rolled up. A woman passenger films the video.
The cited video is here, though 6,235 views seems short of "viral" status .

The OED has whale, v.2 Now U.S. colloq. "To beat, flog, thrash". The etymology is given as
Of obscure origin. Commonly regarded as a spelling of wale v.1, but there are difficulties of form, chronology, and meaning. Perhaps originally = to thrash with a whalebone whip
The citations are
1790   F. Grose Provinc. Gloss. (ed. 2) ,   Whale, to beat with a horsewhip or pliant stick.
1801   G. Hanger Life II. 162   Whaleing a gentleman is but a vulgar revenge.
1884   'M. Twain' Adventures Huckleberry Finn iii. 30   He used to always whale me when he was sober and could get his hands on me.
For most people, a pugilistic interpretation of wail "grieve aloud", in the spirit of the musical usage "To perform in an especially vigorous and exciting way", probably makes more sense than anything having to do with cetaceans.  So I wasn't surprised by the eggcorn, for which there's plenty of precedent — COCA has 4 instances of "whale on" vs. 16 instances of the same idiom spelled with "wail" (6 "wailing on", 4 "wail on", 3 "wailed on", 3 "wails on"); and examples of "wail away at" were entered into the Eggcorn Database by Arnold Zwicky in 2005.
[And COCA also has two cases where the idiom is spelled "wale", both in the form "waling on".]
But I don't recall having seen this expression used in formal writing before, in whatever spelling. If CNN counts as formal writing. And not that I object or anything.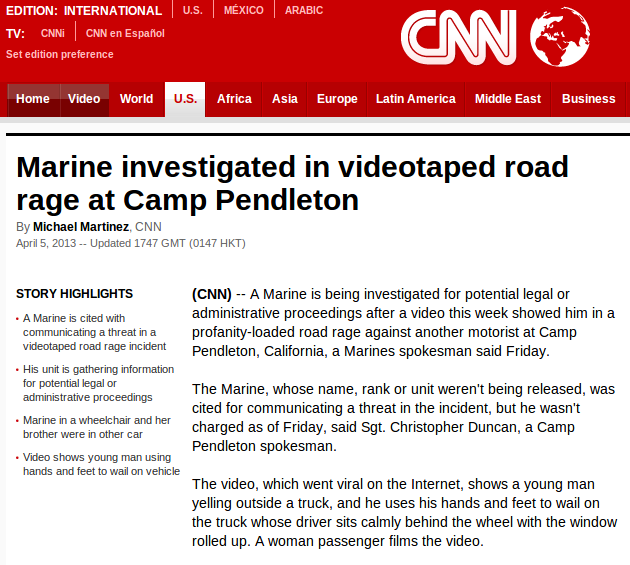 ---