« previous post | next post »
In a Library and Archives Canada presentation on "Values and Ethics", heterogulation might be a neologism: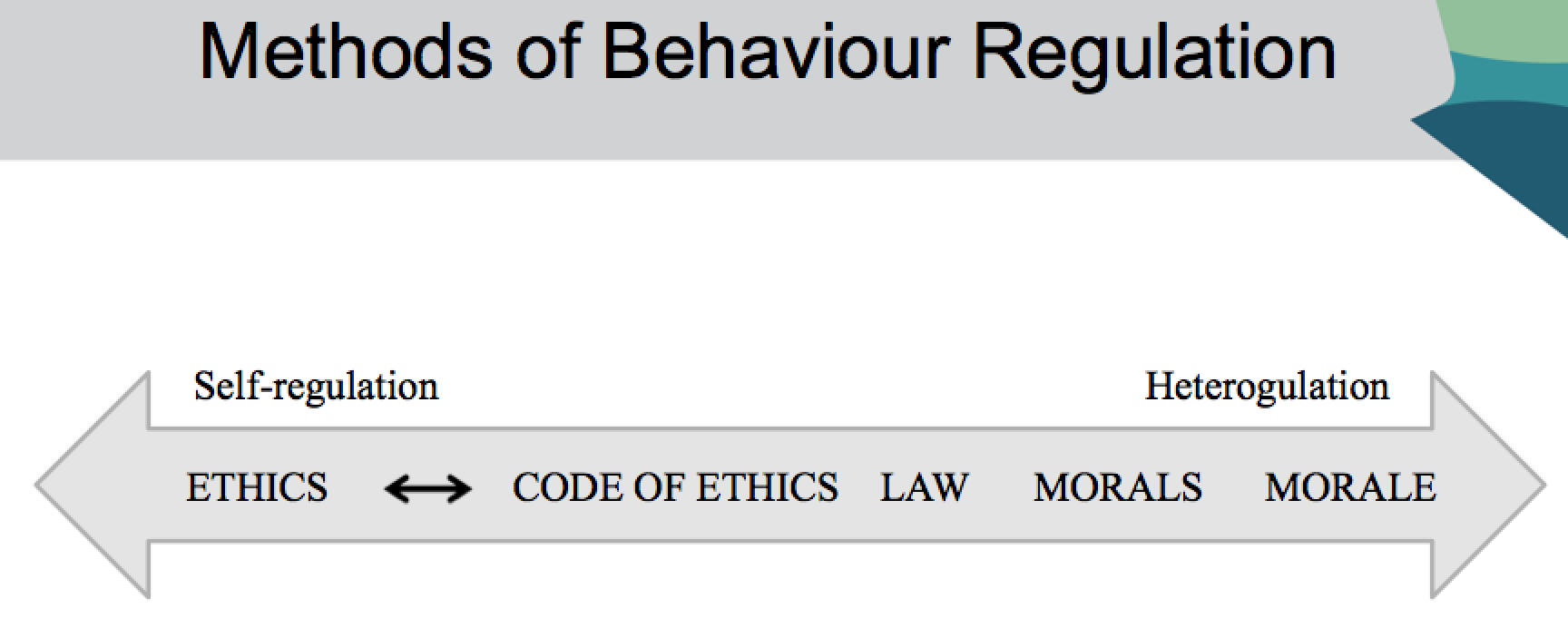 But it's probably a typo for "heteroregulation", which is used to label an elaborated form of the same scale on the next slide: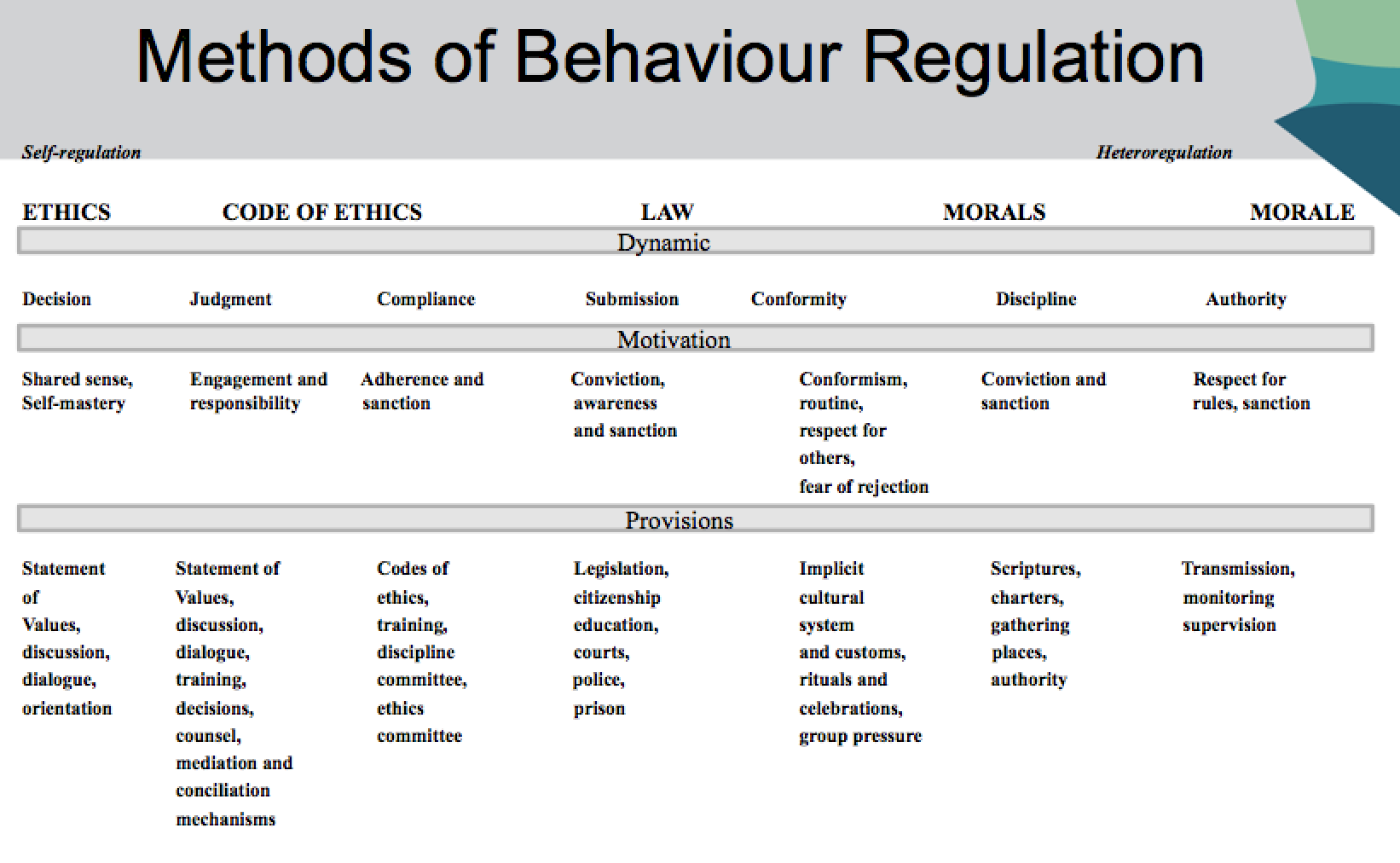 (Note that heteroregulation is not exactly a familiar word — it has yet to have its Word Induction Ceremony at the OED or Merriam-Webster — but it's a more-or-less regular English compounding of morphemes borrowed from Greek and Latin.)
Anyhow, it's interesting that "morale" is presented as more heteroregulative than "morals", which in turn are more heteroregulative than "law".
Also, the column under "morale" seems to reflect an odd interpretation of that word: "authority", "respect for rules", "monitoring", "sanction", … (To paraphrase the old joke, "The monitoring and sanctions will continue until morale improves".) Perhaps because of the attitudes thus revealed, the whole exercise doesn't seem to be working out all that well for LAC, morale-wise.
[h/t Faith Jones]
---