« previous post | next post »
Victoria Ward, "Rowan Atkinson's McLaren car repair costs insurers almost £1 million", The Telegraph 2/7/2013:
The actor and comedian span off the road and crashed the high-powered vehicle into a tree in August 2011, suffering a fractured shoulder blade in the process.
J.B. asks:
"Span"? I've never seen or heard this before in my life.  Is this a Britishism or just an error? It should be "spun," right?
According to Wikipedia,
John Ball (c. 1338 – 15 July 1381) was an English Lollard priest who took a prominent part in the Peasants' Revolt of 1381. In that year, Ball gave a sermon in which he asked the rhetorical question, "When Adam delved and Eve span, who was then the gentleman?".
It being 1381 and all, what he actually said was somewhat different. The OED's inventory of spin forms:

But the version with "span" as the preterite of "spin" is what everyone remembers.
I'm personally skeptical about using "span" for what an out-of-control automobile does. "When Adam delved and Rowan Atkinson span out of control"? COCA has 78 instance of "spun out of control", and none of "span out of control". But apparently things are a bit different in the U.K. — the BNC has five instances of "spun out of control" and two of "span out of control".
Obligatory screenshot: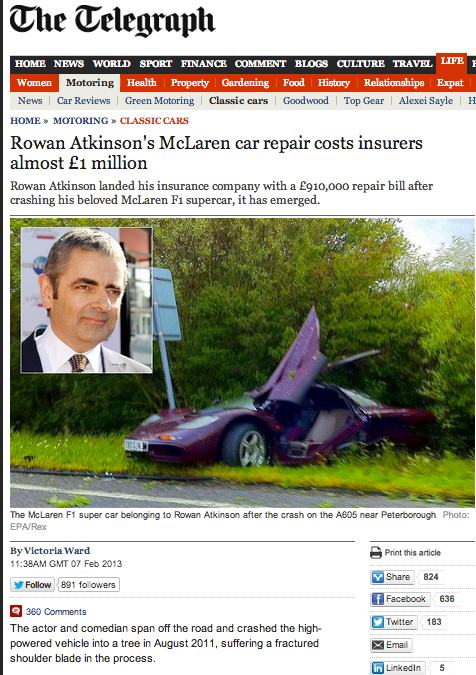 ---