« previous post | next post »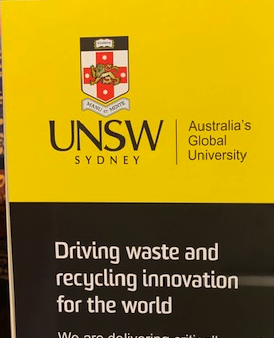 The University of New South Wales wants you to know that it's driving waste, and also recycling innovation for the world.
It's not clear what either of those activities really are, and it's not easy to construe either of them as something to boast about.
UNSW seems to be taking a contrarian stance here — "driving waste" sounds like "working to create more garbage", or maybe "carting it away by the truckload" — and "recycling innovation" seems to mean "copying others' inventions". Not your typical 21st century academic slogans.
But then you realize that what they're proud of "driving" is innovation in the area of "waste and recycling", so that the intended parse is

(( Driving 
   (( waste and recycling ) innovation )
   ( for the world ))

[h/t Bob Ladd]
---