« previous post | next post »
The book for this year's Penn Reading Project is Cathy O'Neil's Weapons of Math Destruction. From the PRP's description:
We live in the age of the algorithm. Increasingly, the decisions that affect our lives—where we go to school, whether we get a car loan, how much we pay for health insurance—are being made not by humans but by mathematical models. In theory, this should lead to greater fairness: everyone is judged according to the same rules, and bias is eliminated.
But as Cathy O'Neil reveals in this urgent and necessary book, the opposite is true.
I've been seeing lots of resonances of this concern elsewhere in popular culture, for example this recent SMBC, which focuses on the deflection of responsibility: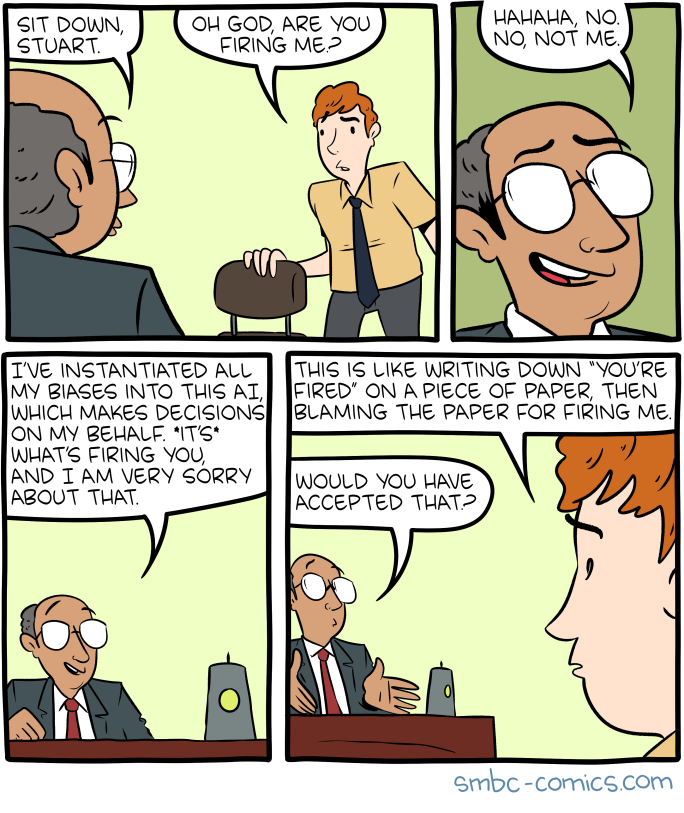 The mouseover title: "Ever since I got an early copy of Janelle Shane's new book, 80% of my jokes have been about douchey uses of AI."
The cited book is You Look Like a Thing and I Love You: How Artificial Intelligence Works and Why It's Making the World a Weirder Place, which is more about why AI is not really very intelligent (along the lines of our elephant semifics category), rather than why AI is a threat to democracy and justice.
The aftercomic: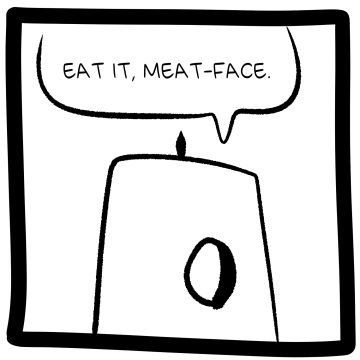 Another relevant SMBC strip here.
A relevant recent opinion piece — Olaf Groth, Mark Nitzberg, and Stuart Russell, "AI Algorithms need FDA-style drug trials", Wired 8/15/2019. (Though it's not clear to me why this applies specifically to AI, how you could do realistic trials given the importance of network effects, or how you could prevent it from becoming an innovation-strangling bureaucracy.)
---