« previous post | next post »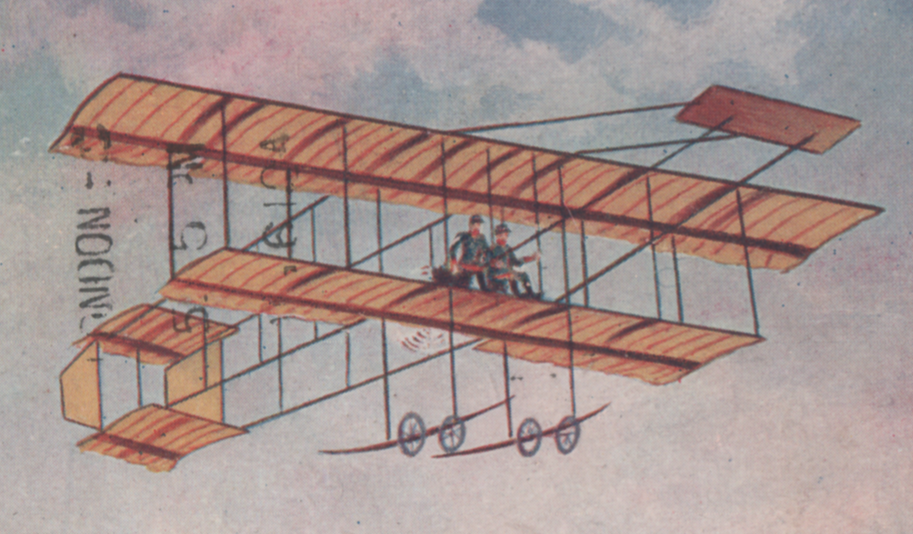 From reader JM:
I recently acquired these two vintage postcards from a seller in Mallorca. They are 100 years old, mailed from Mallorca in 1912-1913, and still in excellent condition. They were bought in a flea market in Mallorca and were originally advertised as being in Esperanto, which is how they came to my friend's attention (we are both Esperanto hobbyists). However, we quickly determined that they are not in fact in Esperanto, and all attempts to identify the language have thus far failed. We have ruled out many of the obvious candidates (Spanish, Mallorquín, Catalán, Basque), as well as some more exotic possibilities (Croatian, Hungarian, Hawaiian, etc. etc.)
The more we scrutinized them, the more mysterious they became, and finally I decided to buy them. At this point, we don't know if they are in a real language, or if they are some kind of cipher, or even a fake. But why would someone go to the trouble – this isn't the Voynich manuscript we're talking about here.
Here's what we have determined so far. They were both sent from Palmas, Mallorca, to a man named Juan Planas (a very common name in Mallorca). He was the second officer on a Spanish steamer named Florentina. One was mailed to the ship while it was in Cartagena, Spain (addressed in Spanish), and the other to the ship docked in London (addressed in English). They are dated in Spanish, but the rest of the message is in an unknown language. When the writer ran out of room, they turned the card upside down and finished off the message at the top. They are signed "Le."

Here's an image of the text of the London-addressed card: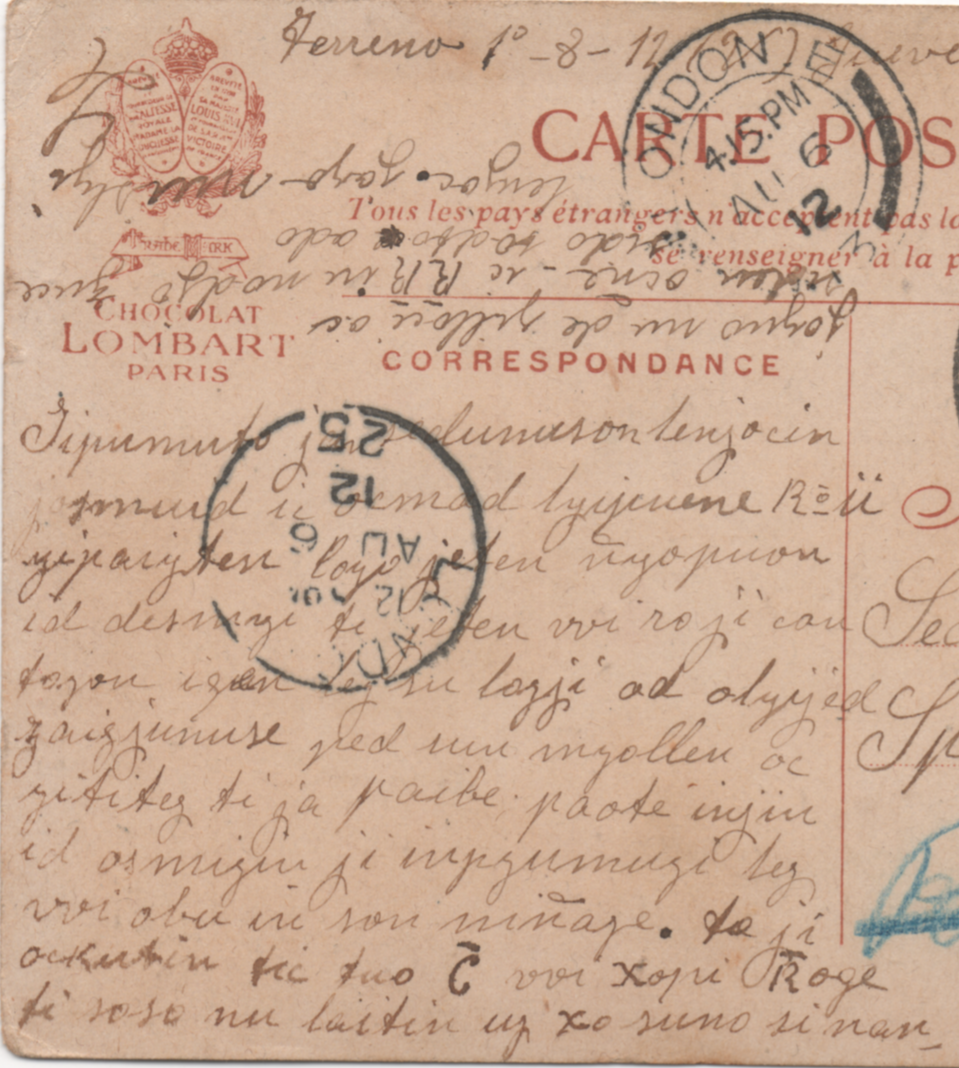 And the card sent to Mr. Planas in Cartagena: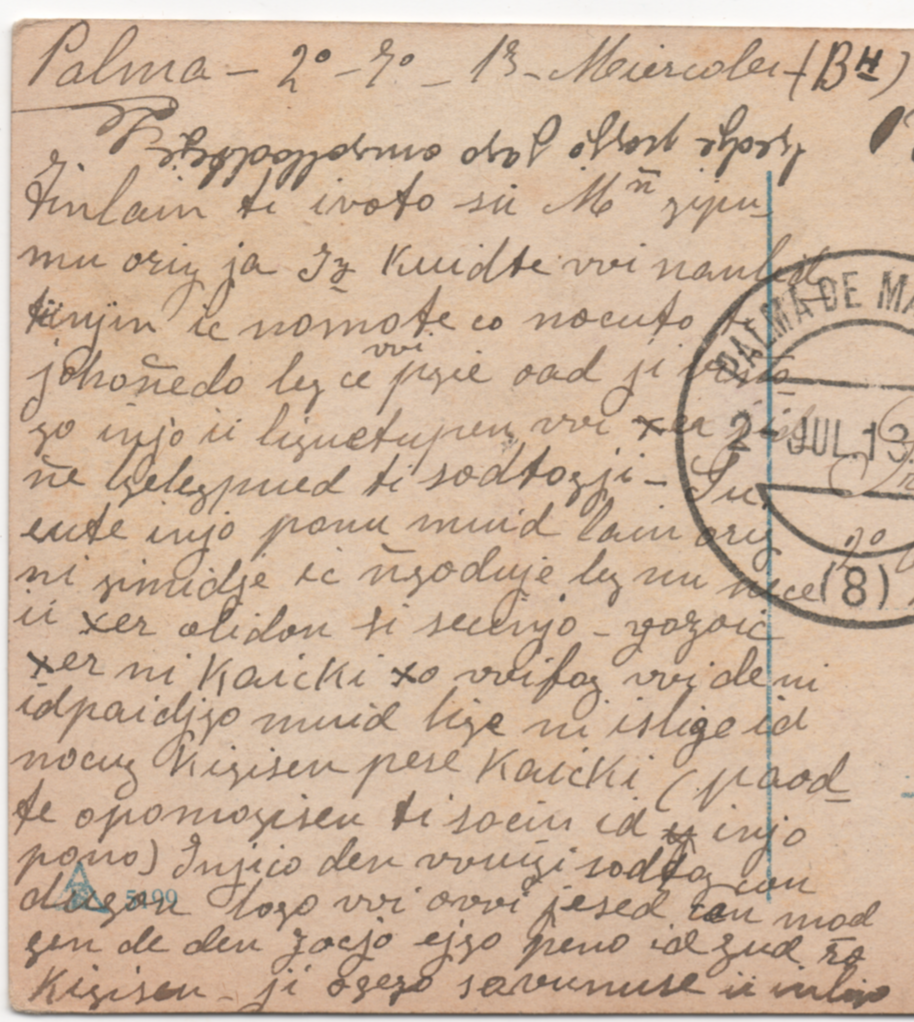 Images of the front and back of these postcards are available here.
I don't recognize the language, and a few attempts to search the web for words and short phrases from the text turned up nothing promising. My own best guess is that these postcards were written in a previously-undocumented variety of Hainish.
Update — Drago has the solution; it's Spanish disguised by a simple substitution cipher, with the vowels and consonants substituted separately so as to preserve the n-grammatical appearance of a real language.
---