« previous post | next post »
Bob Sanders writes from Kanazawa, Japan:
Today I bought some mouthwash at a national pharmacy chain and received a coupon for a discount on any two future purchases made later this month, with certain items excluded from this offer. In fact, it is this list of exclusions which immediately caught my attention (see photo below), because it so graphically highlights why for me, at least, as someone who came to Japanese much later in life with a background in Chinese language studies, katakana, rather than kanji or hiragana, is the most difficult of the three orthographies to process orally in my brain.
Very short strings of katakana are not much of a problem for me, but as a string gets longer, it gets increasingly difficult to keep going, and eventually my brain gets tied up in knots and shuts down. I believe that the reason for why this is so relates to the amount of graphic redundancy that is built into each grapheme. Whereas any randomly selected pair of kanji or hiragana are likely to differ from one another graphically in a large number of ways, katakana have much fewer cues to distinguish one grapheme from another.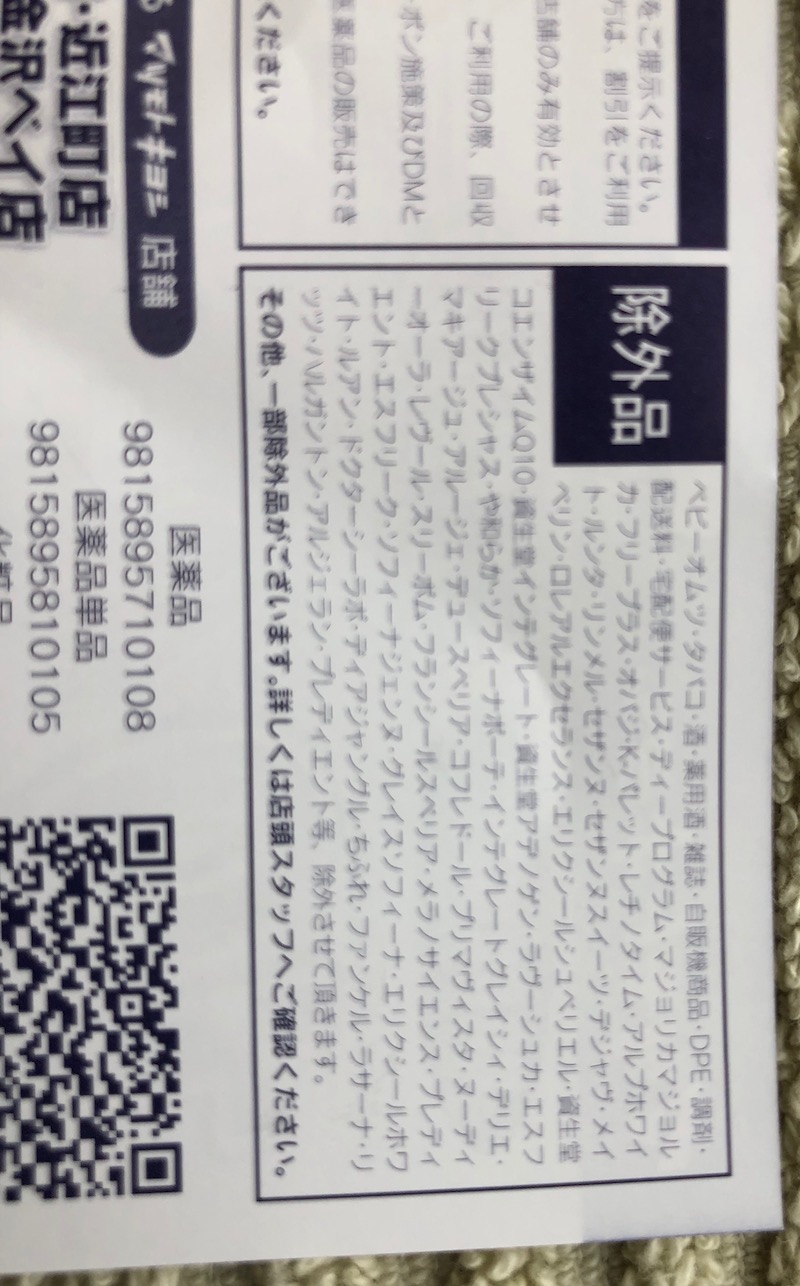 Readings
"More katakana, fewer kanji " (4/4/16)
"Kanji as commodity " (4/30/18)
"The economics of Chinese character usage " (9/2/11)
---