« previous post | next post »
Following up on the previous post, see Emma Grey Ellis, "Nobody knows what 'troll' means anymore — least of all Mueller", Wired 4/26/2019:
GREETINGS, TROLLS OF Reddit! Tell me: What's a troll?
"Memester that hates normies," says suicideposter.
"Someone who only interacts for reactions," says _logic_victim.
"Lives under a bridge, votes Republican," says TW1971. ("no u," replies Popcap101z, taking the bait, baiting the hook, or both. I can't be sure.)
"I prefer not to apply labels to myself," says MyFriend_BobSacamano. (Lulz.)
Asking a troll to define trolling is a bit like asking a terrorist to define terrorism. The question backfires; it invites prevarication and propaganda. But in the past few years, an answer has become increasingly necessary—and elusive. Without one, can we clearly distinguish teasing from hate speech?
Then there are the traditional forms, as illustrated in a recent New Yorker cartoon: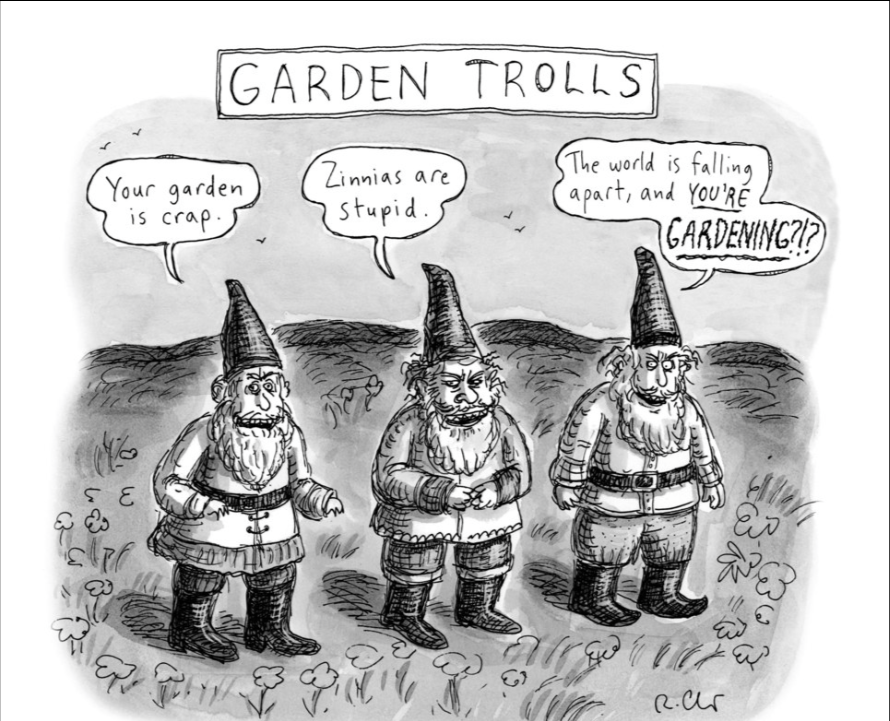 ---