« previous post | next post »
On twitter a few days ago:
Cat uses sign language to communicate with deaf owner pic.twitter.com/59cxOV3WgB

— Akki (@Akki_J2) April 14, 2019
Today's Liberty Meadows: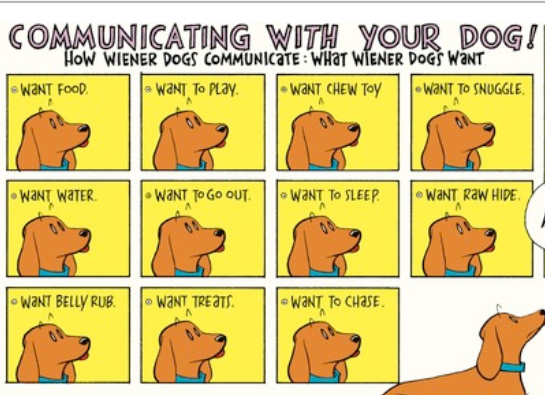 A search on YouTube suggests that the featured cat video has been around for a while, and that it's not the only one Out There — though most of them are about receptive signs, not expressive signs. And the dachshund lexicon seems unfair with respect to the expressive abilities of dogs in general — we're not always so good at figuring out what other humans want, at least in environments without thought balloons.
For a more general take on the issues involved, see "Signs or symbols? Words or tools?", 6/15/2004.
---