« previous post | next post »
From frequent commenter bratschegirl:
Seen backstage on a locked storage cabinet.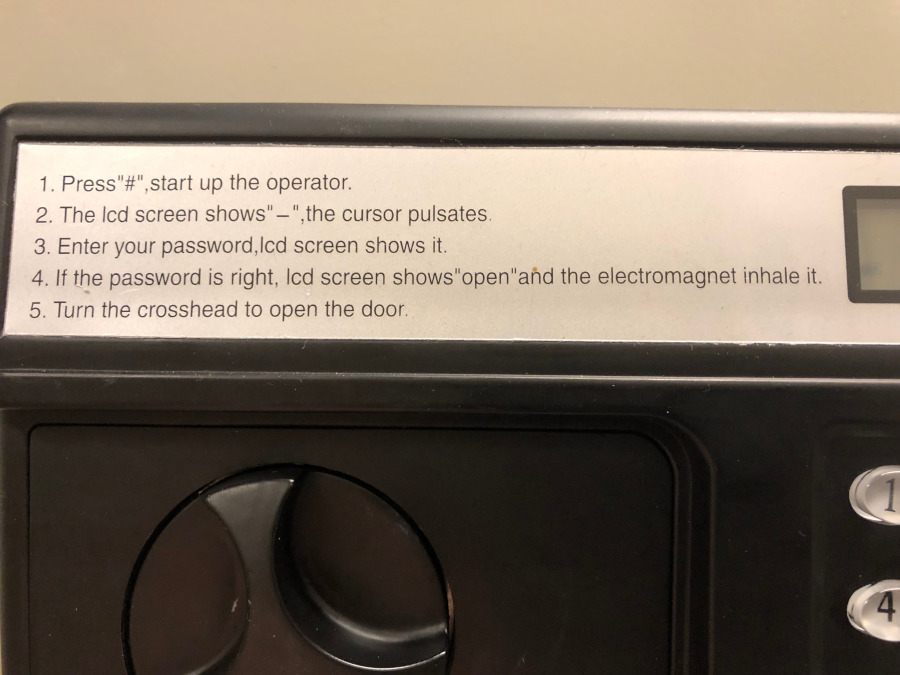 1. Press '#', start up the operator.
2. The cd screen shows "-",the cursor pulsates.
3. Enter your password,lcd screen shows it.
4. If the password is right,lcd screen shows "open" and the electromagnet inhale it.
5. Turn the crosshead to open the door.
---