« previous post | next post »
From Joel Martinsen: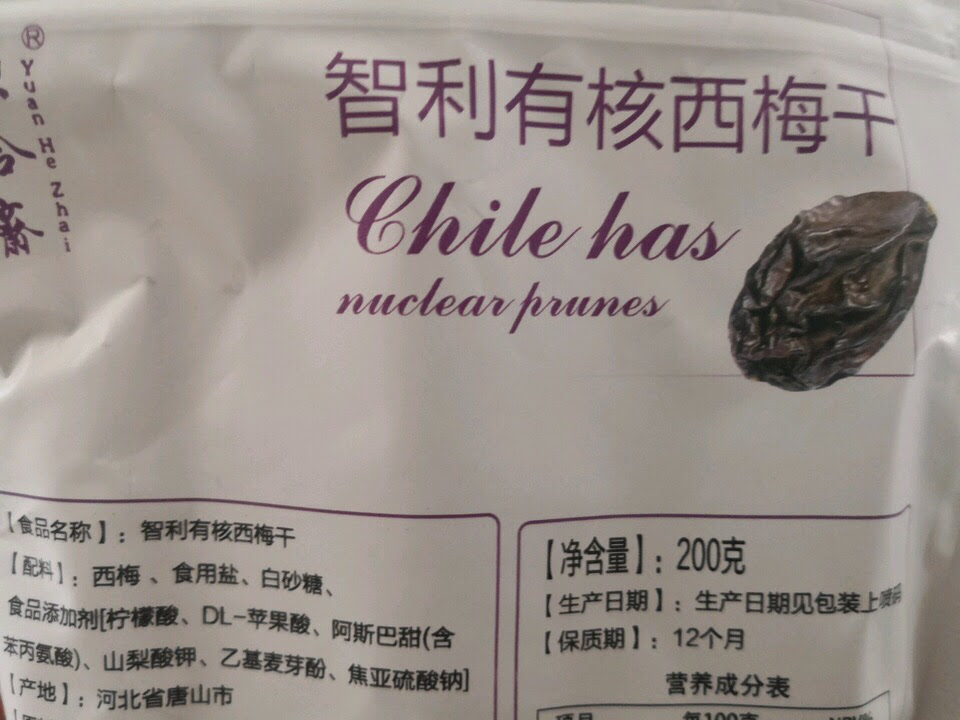 The Chinese says:
Zhìlì yǒuhé xī méigān
智利有核西梅干
Zhlean unpitted prunes
The English translation given above is taken verbatim from Baidu Fanyi.
At least the translator got "zhìlì  (lit., "knowledge / wisdom benefit / interest / advantage / profit") right as the transcription of the name "Chile".
Where it went went wrong is in splitting up "yǒuhé 有核" (lit., "has pits", i.e., "with pits; pitted") into "has" and "stone / pit / kernel / nucleus".
Xī méigān 西梅干 ("Western dried plums", i.e., "Western prunes").
---