« previous post | next post »
In a comment on "'Over the pail'", Ken Brown asked
Is "pail"/ bucket more common in US English than in British? It seems a bit quaint to me. Neither it nor "pale"/fence are a productive part of my use vocabulary I think.
And Brett responded:
"Pail" also sounds a bit quaint (or perhaps "cutesy") to my American ear. There are contexts in which use of "pail" would be completely unremarkable, but they are contexts that are generally quaint or cutesy already—for example: milking a cow by hand, shoveling sand at the beach, or picking blueberries.
Here's a map of the traditional pail/bucket isogloss, from Hans Kurath, "A word geography of the eastern United States", 1949  (via William A. Kretzschmar Jr., "Quantitative areal analysis of dialect features", Language Variation and Change 1996):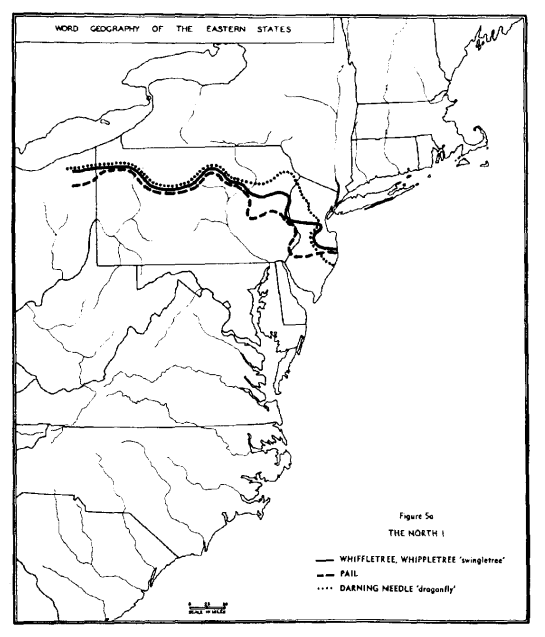 Where I grew up in eastern Connecticut, this was definitely a pail: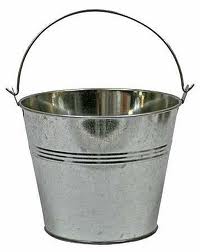 It didn't matter whether it was full of water, sand, garbage, whitewash, or whatever. There was nothing cutesy about it.
On the other hand, we called this sort of thing a "mop bucket":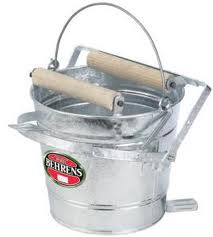 I believe that the upper midwest also traditionally had pail rather than bucket.
---