« previous post | next post »
From reader JD in Montreal: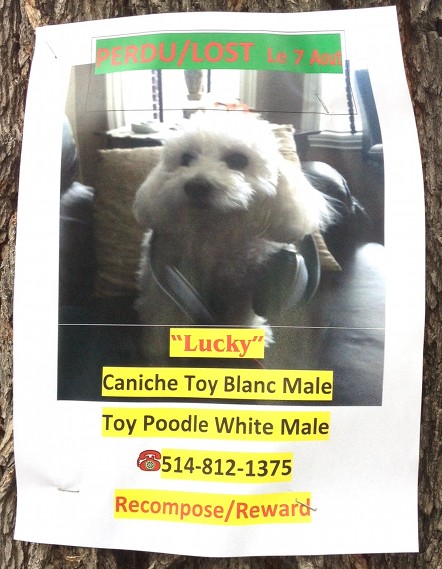 "Recompose" is a form of the verb recomposer, which means "reconstruct", or in the case of telephone numbers, "redial", which is presumably is not what Lucky's worried owners had in mind. What they probably meant to write was "Récompense", French for "reward" — and presumably a helpful word processing program turned a typographical error (e.g. "Recompese") into a Cupertino.
---