« previous post | next post »
I'm now at the second day of an event with the long name "Second International Workshop on Language Resources and Intelligence". The first day was at Beijing Language and Culture University, where they set up an impressive mural on the wall outside the workshop venue. Here's a picture of my colleague Jiahong Yuan standing in front of it: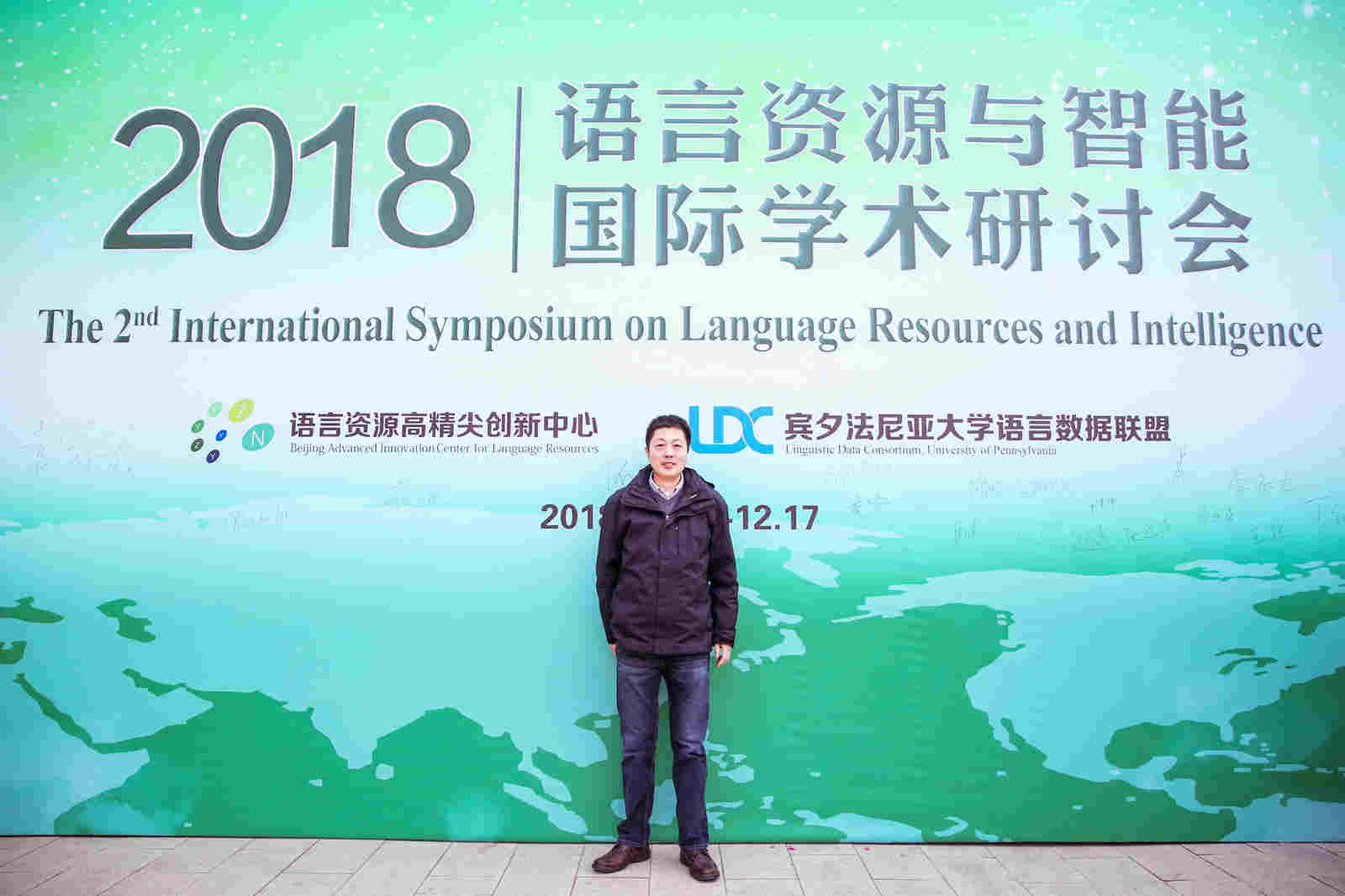 The second day of the workshop, where I'm sitting at the moment, is being held at the Penn Wharton China Center.
Three years ago, Penn Global gave the LDC a grant to organize a series of workshops in China on language variation and related topics, to be held at PWCC. The first year's workshop was an opportunity for us to present some of the work we'd done with colleagues in China, and it led to an invitation from colleagues at Peking University to join them the next year in a two-day workshop, with one day at Peking University and one day at PWCC.
For this year's meetings, our colleagues at Beijing Language and Culture University and the Beijing Advanced Innovation Center for Language Resources invited us to join them in a similar two-day workshop, one day at BLCU and one day at PWCC. Here's the group picture from the first day, which was 12/16: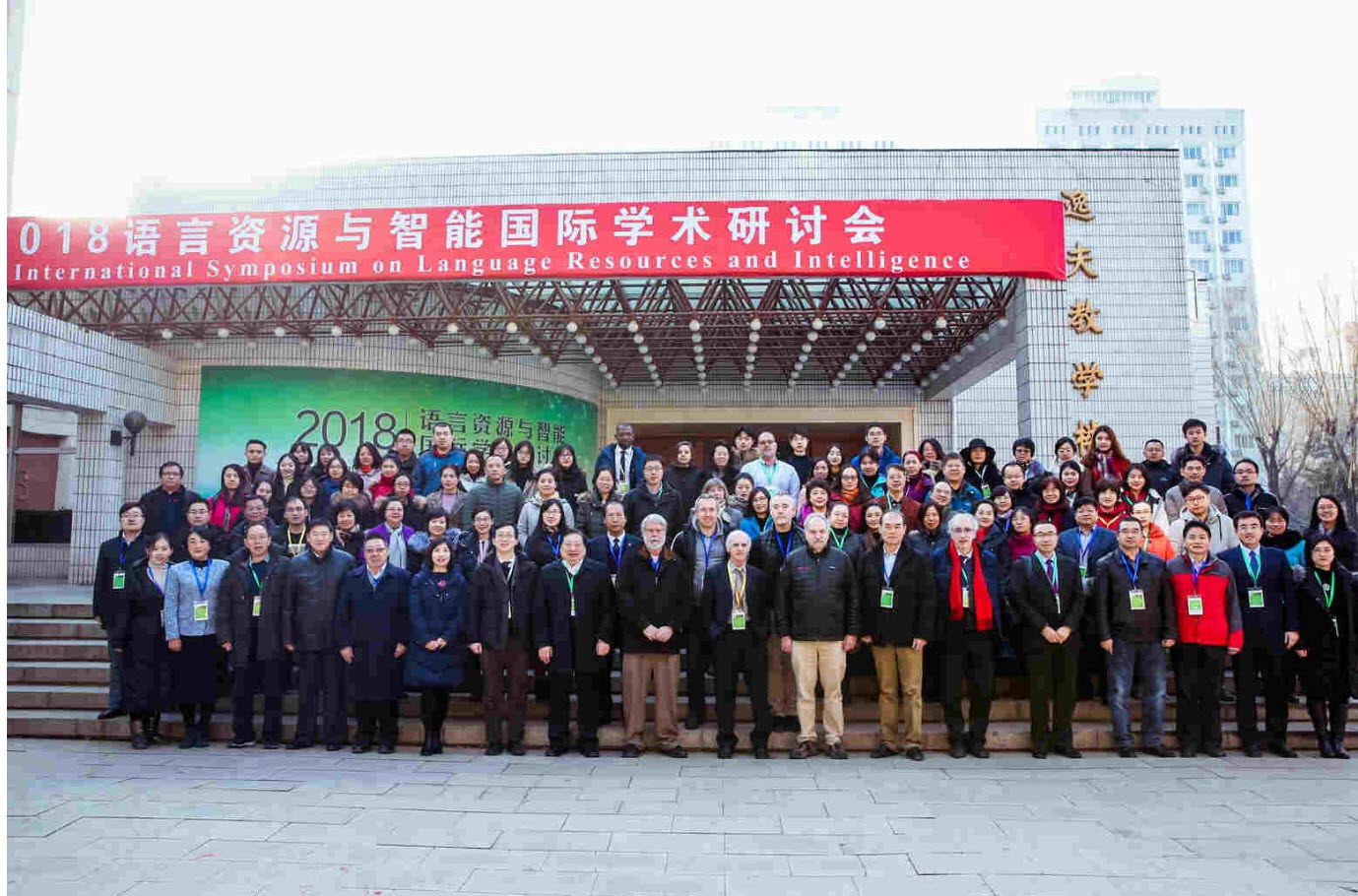 The BLCU organizers arranged for a photographer to take many pictures and upload them in real time to WeChat, more than 280 in total. Here's one taken during my presentation: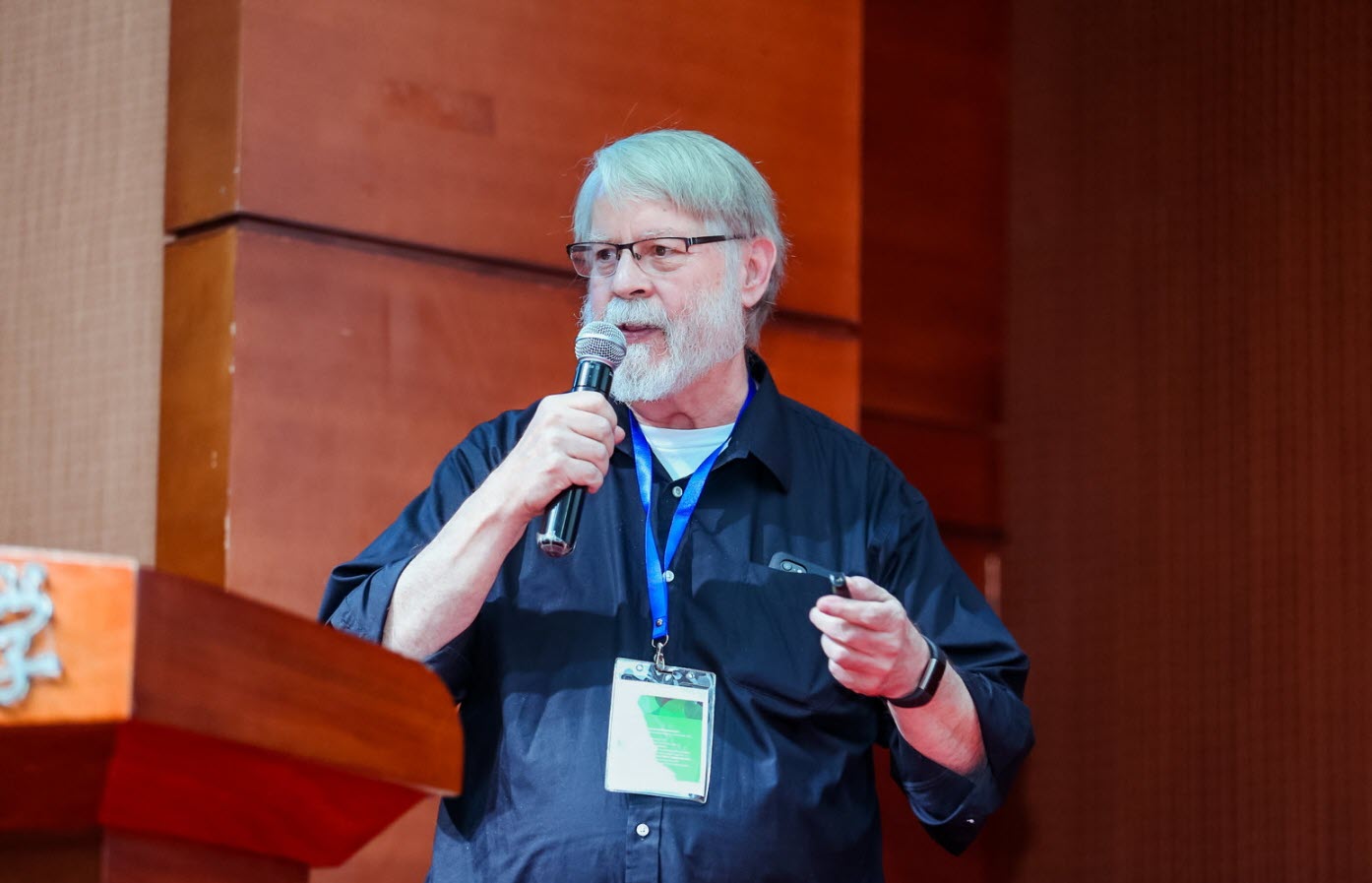 The presentations cover a wide range of topics —  here's the second-day schedule with authors, titles, and abstracts
When I have a chance, I'll post some links to the first-day program and the presentations.
---