« previous post | next post »
Seung Min Kim, John Wagner, and Josh Dawsey, "Kavanaugh vote: Senate Republican leaders agree to new FBI background investigation of Kavanaugh", WaPo 9/28/2018 [emphasis added]:
President Trump on Friday ordered the FBI to reopen the investigation of Supreme Court nominee Brett M. Kavanaugh's background, a stunning turnaround in an emotional battle over sexual assault allegations that has shaken the Senate and reverberated across the country.
[…]
Late Friday, by voice vote, the Senate took an initial step to move ahead on the nomination. Barring no major revelations from the FBI, the Senate could vote on confirming Kavanaugh next weekend, days after the start of the high court's session.
It seems to be fairly common for "barring no X" to be used to mean "barring any X" or "unless there is/are X" or "given no X":
[link] The Dr. William S. Kramer Award of Excellence is given to the rising junior dental student who after completion of 2 years of dental education at Rutgers School of Dental Medicine has the highest grade point average (GPA) on file with the Office of the Registrar, barring no evidence of misconduct that would call into question his/her personal or professional integrity.
[link] I will be at next month's meeting barring no emergencies and I am requesting we table this discussion until then, so I can be a part of and provide what I have as far as financial documentation.
[link] Barring no delay due to the number of non-working holidays, the Department will be able to name the new major player within the timeline set by the President.
[link] Barring no difficulties or hold-ups, plan review should be completed.
[link] Marlon Mack will be taking on the role as the team's starting running back for Week 1, barring no last-minute tweaks.
[link] Barring no setbacks, it'll likely take about two weeks for Sale to be ready to pitch in games.
Perhaps this has progressed to the point where there should be extra dictionary entries for "barring no X" in the sense of "given no X".
The obligatory screenshot: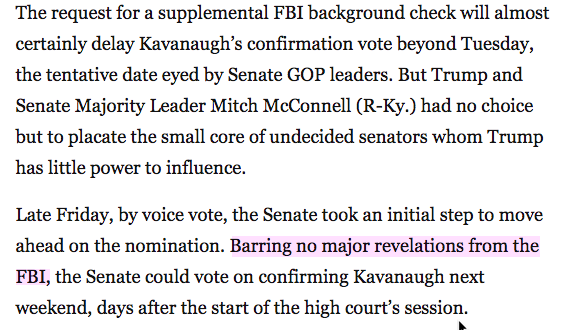 ---